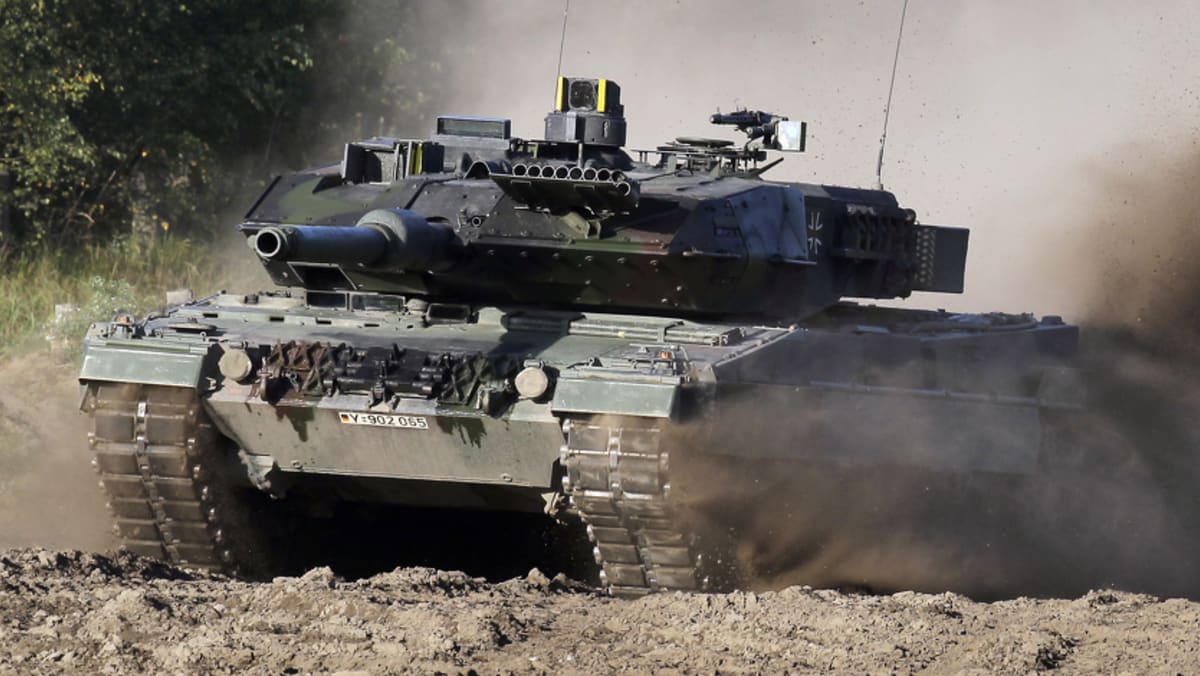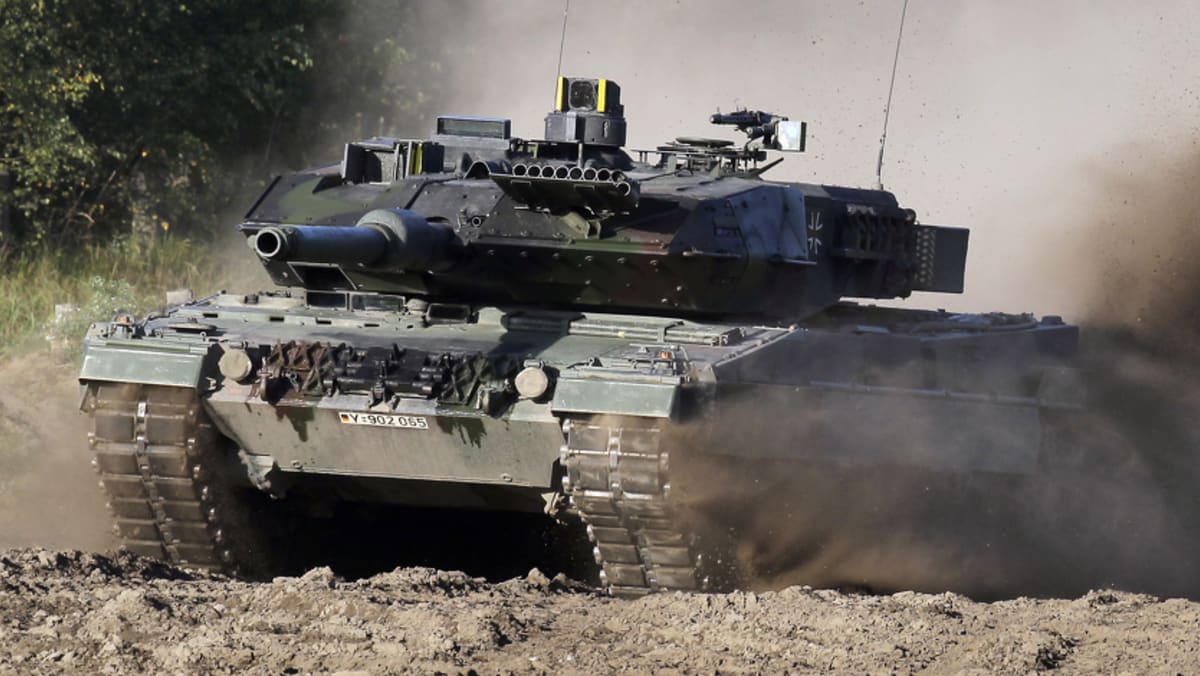 The 55-ton tank has a crew of four and a range of about 500km, and top speeds of about 68kmh. Now with four main variants, its earliest version first came into service in 1979. Its main weapon is a 120mm smooth bore gun and it has a fully-digital fire-control system.
HOW MANY COULD BE SENT TO UKRAINE?
One big appeal of the German-made tanks is their sheer number: More than 2,000 have been deployed in over a dozen European countries and Canada. Overall, KMW says over 3,500 units have been supplied to 19 countries.
Rheinmetall AG, a German defence contractor that makes the 120mm smoothbore gun on the Leopard 2, says the tank has been deployed by "more nations than any other".
According to a recent analysis by the International Institute for Strategic Studies, a London-based global think tank, some 350 Leopard 2s – in different versions – have been sent to Greece, and Poland has about 250 of varying types. Finland has 200 in operation or in storage.
For Ukraine's war against Russia, "It is believed that for the Leopard 2 tanks to have any significant effect on the fighting, around 100 tanks would be required", the IISS analysts wrote.
Ukraine's defence minister wants 300 tanks, and some European Union leaders support him on that.
"We need a fleet of 300 tanks," Luxembourg's Foreign Minister Jean Asselborn said Monday in Brussels, alluding to the wide deployment of Leopards across Europe, and the need for "synchronous" weaponry – that can operate smoothly together.
Getting Leopards into Ukrainian hands isn't as easy as rolling them across the border from friends farther West in Europe. IISS estimates that three to six weeks of training would be needed for operating crews and support staff to reach basic proficiency.