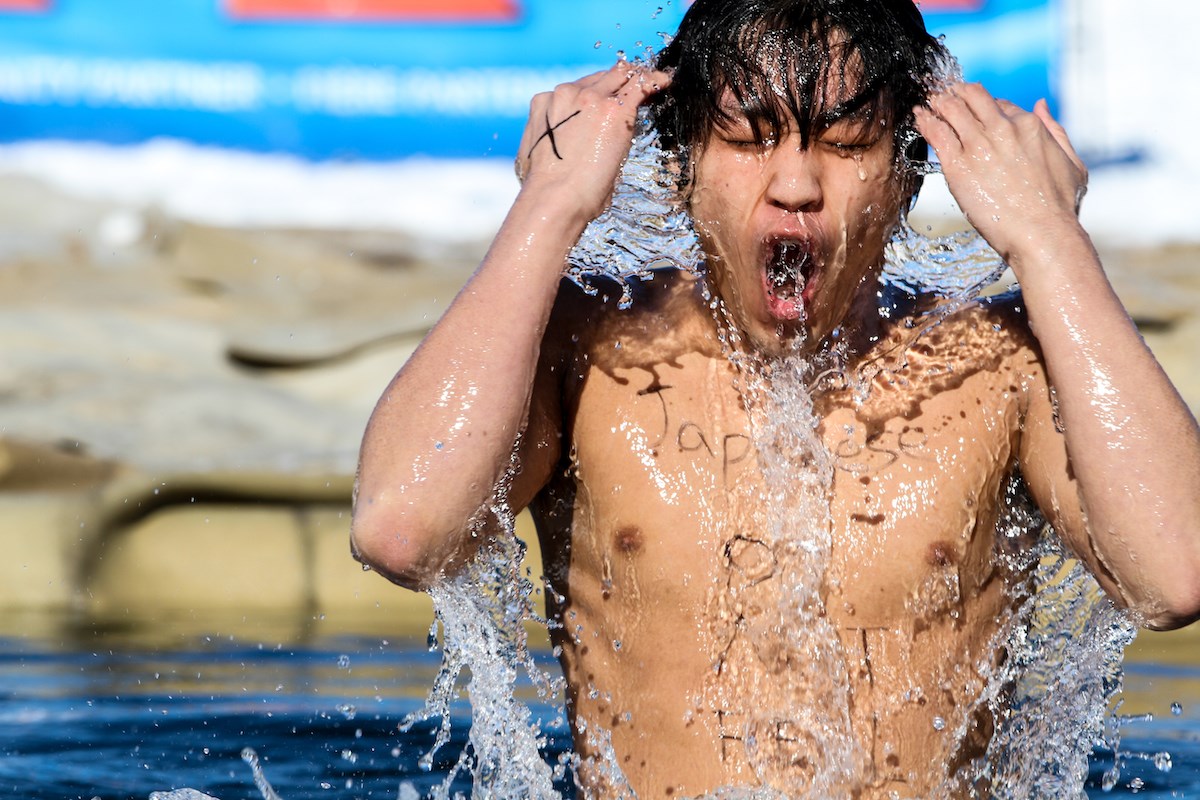 Algoma University is once again participating in the Bon Soo Polar Bear Swim, but with a twist. Students, staff, faculty, alumni and community partners will come together to challenge our community through the 'Hunger Freeze', a fundraising campaign for local food pantries.
Here is how it works: The donation of one non-perishable food item is valued at $2, and at certain donation milestones, different members of the Algoma U community have committed to 'taking the plunge' for the Hunger Freeze campaign.
Non-perishable food items are being collected at the following locations on the Algoma University campus (1520 Queen Street East):
The Convergence Centre Lobby
The George Leach CentreThe
President's Office (third floor of Shingwauk Hall)
Collection bins will also be available at the Breakfast Pig, Bushplane Museum and Metro on Northern Avenue. Those preferring to make a financial donation can do so at the George Leach Centre or online via the CanadaHelps fundraising platform here. The more you donate, the more participants will jump into icy water and the more those in need will be helped. If the campaign reaches 10,000 items, AU's President and Vice-Chancellor Asima Vezina will take the plunge. A full list of participants and their corresponding fundraising goals can be found here.
Algoma University alumnus, and current Ward 2 city councillor Luke Dufour has joined the team to help support this cause. Sonny Spina, Ward 1 councillor and a Sault College alum, will also be participating.
"As a member of the Algoma University alumni family and one of the founding members of the AUSU Food Bank, I am proud to support the Hunger Freeze in my capacity as a city councilor," said Coun. Luke Dufour. "Students are valuable members of our community and we want to do all that we can to support them here in SSM."
Event Details:
Who: Algoma University and Sault Ste. Marie Community
What: Bon Soo Polar Bear Dip and Algoma U Hunger Freeze
When: Feb. 11, noon registration, 1 p.m. plunge
Where: Canadian Bushplane Heritage Centre, 50 Pim St, Sault Ste. Marie, ON P6A 3G4