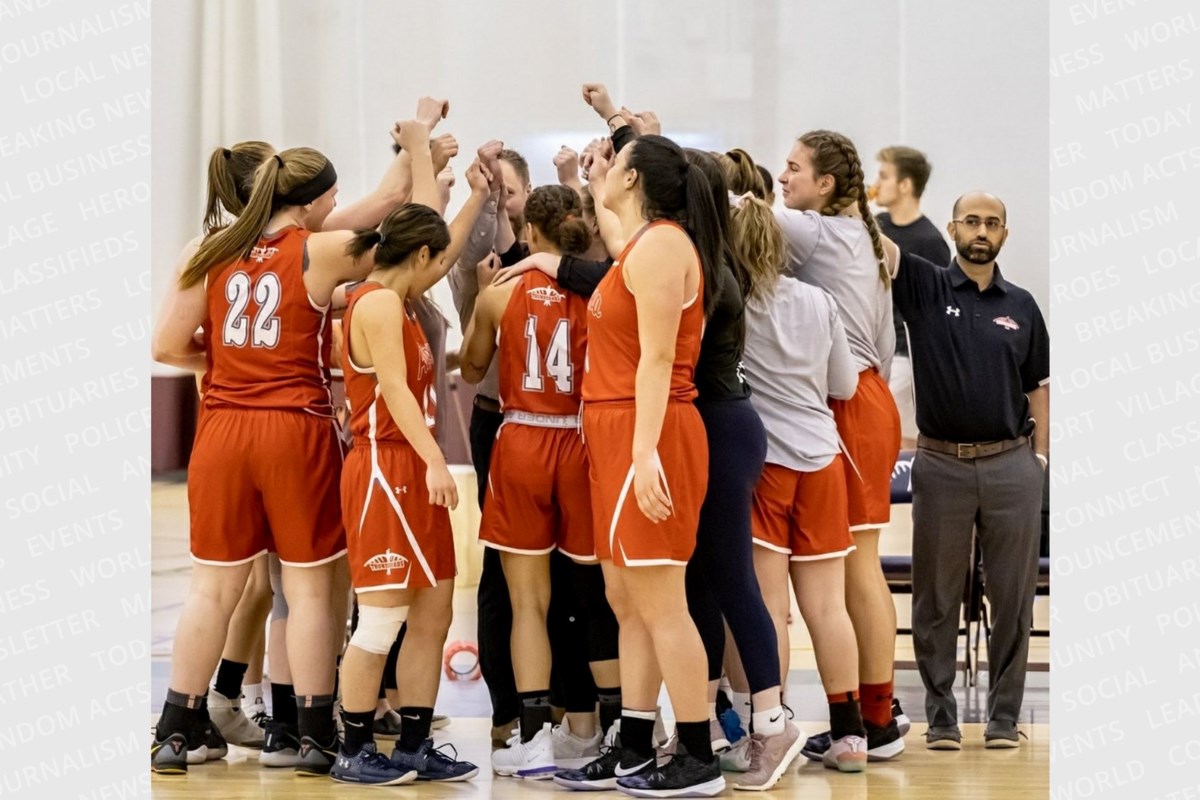 Wins may have been hard to come by for the Algoma University Thunderbirds basketball program this year, but head coach Ryan Vetrie says it was a great opportunity for the younger players to gain some valuable experience.
"It's tough going through a season and not winning games and sometimes not having that end result you want," he says. "But it was a growth year for sure, and really about trying to get some experience for the group."
Wrapping up his 12th consecutive season as the women's Thunderbirds head coach in the Ontario University Athletics, Vetrie's squad went winless in their 22 appearances this season.
But it's not something the former Thunderbird is dwelling on.
"With the women's program, we didn't do as well as we wanted to," he says. "But we're a young squad – they're all basically in the second year, so they haven't had a ton of experience."
"They learned a lot this year. Getting the full 40 minutes was a bit of a struggle with that lack of experience, but we had some individual players really stand out, like Bethany Balaktsis and Kaila Fong."
While leading the women's team this year, Vetrie also stepped in as the men's basketball interim coach midway through the 2022-23 season. That team finished with a record of 3-19.
"When I took over the men's team, coming in halfway through, there weren't a ton of expectations," he says. "We were able to win a couple of games in the second half."
Vetrie says he'll be stepping away from the women's team and will move to a full-time role as the men's head coach next season.
"Honestly, I'm really open right now for next season," he says. "We're just trying to recruit right now, build up the players that are here, and see what the coaching staff wants to do."
"We're just taking it all in, and once we talk with players and get into August and September, I'll have a better idea of where we're at and where we want to go."
While college basketball ratings are through the roof across North America with the NCAA's men's basketball tournament playing out, a.k.a. March Madness, Vetrie doesn't think Canadian universities like Algoma are missing their time in the spotlight.
"Basketball in Canada is one of, if not the fastest growing sport," he says. "If you take a look at university sports and the divisional league we're in, the finals in Halifax had over 10,000 people there and over 40,000 in attendance over the three days."
"It's getting bigger and bigger. There are fans out there for university sports in general across Canada."
For college basketball fans, it's been hard to keep track of the number of upsets that have already taken place in the first four days of March Madness, but 16th-seed Fairleigh Dickinson, shocking top-seeded Purdue on Friday, was nothing short of historic.
"I had Purdue in one bracket, so I'm out of it," Vetrie laughed. "I didn't think they'd lose to the 16th seed, so my bracket's busted."
"But that's what makes it exciting. There's so much basketball being played at one time. There're so many games, and every game is different."
He added that a few years ago, they beat the number one-ranked and four-ranked teams in the country, thanks to the women's program in the Sault.
"I think with these athletes – it's basketball. It doesn't matter who they're playing. They go in and expect to win. It's that simple."
While Vetrie is unsure who the next Thunderbirds women's coach will be, or who will work alongside him on the men's coaching staff, he's looking forward to new opportunities in the 2023-24 season.
"There are going to be new challenges for sure," he says. "It's so fresh, but at the end of the day, it's coaching, and it's about seeing where it goes."
Vetrie also said that having an entire season with the men's team is going to be exciting, and he's looking forward to it.
"Come out and support these athletes. They work and train really hard, and they take their education and athletics seriously. It's high-level basketball, so whenever you get the chance, be sure to come out and support the Thunderbirds," he added.
The Algoma Thunderbirds basketball pre-season begins in October, and regular season play tips off in November.