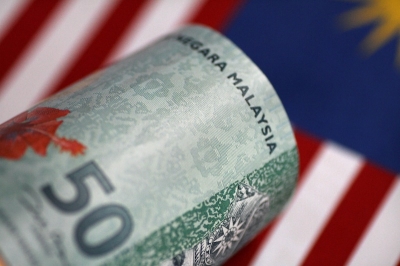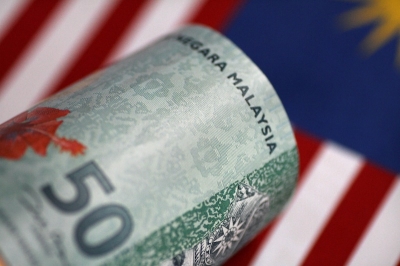 SINGAPORE, May 25 — The Singapore dollar hit its lowest in about two months, while most other Asian currencies were subdued today as traders flocked to safe-haven assets amid a potential US debt ceiling deadlock and expectations of further Fed rate hikes.
The Singapore currency came under pressure after data showed the economy contracted in the first quarter, raising the risk of a recession in the city state as the global economic outlook weakens and major trading partner China struggles for a post-Covid lift-off.
On a quarter-on-quarter, seasonally-adjusted basis, the economy shrank 0.4 per cent, a reversal from the 0.1 per cent growth in the fourth quarter of 2022. The Singapore dollar depreciated 0.2 per cent, eyeing losses for a fourth straight session, while its benchmark shares fell 0.3 per cent.
"Overall, we remain more optimistic relative to Singapore's Ministry of Trade and Industry, with our 2023 GDP growth forecast of 1.8 per cent modestly above the 1.5 per cent midpoint of the official 2023 forecast range," said Brian Tan, an analyst at Barclays Bank.
South Korea's central bank held interest rates steady for a third meeting, in line with expectations. The won slumped 0.6 per cent, falling for a second straight session, while its local stock index fell 0.4 per cent.
The Bank of Korea started raising interest rates in August 2021 to tame inflation, well before other major central banks and raised them by 300 basis points through January this year.
Meanwhile, Bank Indonesia (BI) is expected to stand pat on rates due to easing inflation when it announces its rate decision later in the day.
The Indonesian rupiah was trading down 0.4 per cent, hitting its lowest level since early April, while stocks in Jakarta were down 0.3 per cent.
"The IDR has come under some pressure lately on renewed anxiety over the US debt ceiling. We expect BI to maintain its current stance in the near term," analysts at ING said in a note.
Elsewhere in Asia, the Malaysian ringgit was the top laggard among peers, sliding 0.6 per cent, eyeing its seventh straight session of losses and holding near mid-November lows, with analysts at Maybank attributing the same to China's weak recovery, and falling commodity prices, among others.
The Philippine peso and Thai baht skidded 0.5 per cent and 0.2 per cent, respectively.
Globally, investor sentiment remained weak given the lack of progress on raising the US government's US$31.4 trillion debt limit ahead of a June 1 deadline.
The US dollar index, which measures the currency against six major peers including the euro and yen, touched a two-month high of 104.01 as a resilient US economy led traders to pare their bets on rate cuts this year.
Money markets ramped back up the odds to about 1-in-3 for another quarter-point hike in June, with several Fed officials striking a hawkish posture recently with consumer inflation still running about twice the 2 per cent target. — Reuters