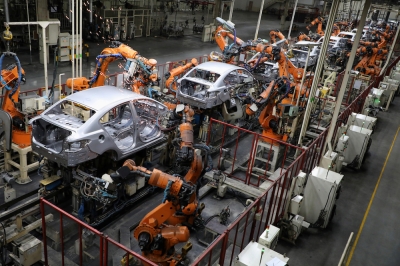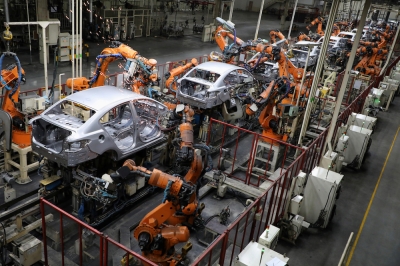 KUALA LUMPUR, March 23 — The total industry volume (TIV) for the auto and auto parts sector in March 2023 is expected to be stronger, being the last month for carmakers to deliver the sales and service tax (SST)-exempt orders.
In a note today, RHB Investment Bank Bhd (RHB IB) said while April's TIV would likely soften month-on-month (m-o-m), it should nevertheless remain robust as carmakers continue to deliver on customers' orders, which are still healthy even in the absence of the SST-exemption.
"With strong orders on hand and supply chain constraints largely resolved, we think that the auto companies have earnings visibility for 2023.
"As input costs will likely remain steady from the fourth quarter of 2022-levels and gradually decline (with falling raw material costs and easing supply tightness), the orders should translate to deliveries and into earnings," RHB IB said.
As such, the investment bank has maintained its 'overweight' call on the sector, with top picks including Bermaz Auto Bhd and UMW Holdings Bhd (UMW).
Key risks to its recommendation include softer-than-expected orders and deliveries, and resurgence of supply chain issues.
Meanwhile, in a separate note, Kenanga Research said the TIV of 112,128 units for the first two months of 2023 was within its expectation at 16 per cent of its full-year projection of 720,000 units.
It noted that the TIV was underpinned by strong delivery of backlog orders in February on increased working days versus the month before due to the Chinese New Year holidays.
Besides, it said new bookings remained strong due to new launches, especially the all-new Axia which racked in 27,000 units in new bookings.
Its projection implies that the TIV for 2023 would sustain at the record 2022 level of 720,000 units versus a more conservative forecast of 650,000 (-9.8 per cent) by the Malaysian Automotive Association.
"This will be underpinned by a pause in Overnight Policy Rate hikes and stable new car prices, thanks to the deferment of new excise duty regulations that could have resulted in prices of locally assembled vehicles increasing by eight to 20 per cent, and a healthy industry booking backlog of 350,000 units as at end-February 2023," said the research firm.
The research house had also maintained its 'overweight' call for the sector, with top picks including MBM Resources Bhd (MBMR) and UMW. — Bernama