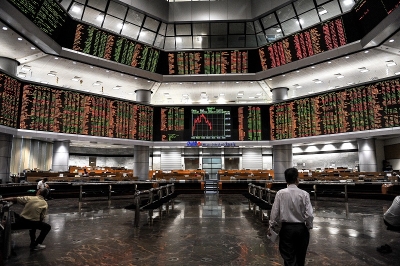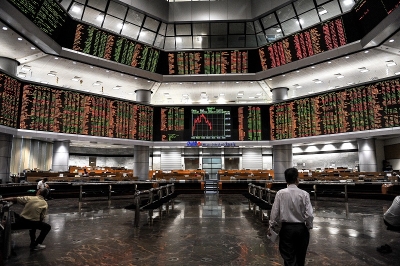 KUALA LUMPUR, March 15 — Bursa Malaysia rebounded today, snapping a five-day losing streak, as bargain-hunting activities emerged following the recent selldown, an analyst said.
At 5pm, the benchmark FTSE Bursa Malaysia KLCI (FBM KLCI) rose 10.10 points or 0.72 per cent to 1,403.93 from Tuesday's close of 1,393.83.
The key index opened 6.27 points better at 1,400.10, and moved between 1,399.80 and 1,406.57 throughout the day.
Market breadth was positive with gainers thumping losers 604 to 289 while 383 counters were unchanged, 972 untraded and 10 others suspended.
Turnover amounted to 3.13 billion units worth RM2.34 billion.
Rakuten Trade Sdn Bhd's vice-president of equity research Thong Pak Leng said the key regional indices also closed higher following the positive cues from global markets overnight.
He said investors speculated that the worst of the global fallout from the United States banking crisis has passed as President Joe Biden pledged full deposit insurance in response to the aftermath of Silicon Valley Bank's bankruptcy.
"Back home, we remain cautious despite the rebound in local and global markets due to the heightened volatility.
"On the other hand, we reckon that bargain-hunting activities may continue as the local market remained in an oversold position," he told Bernama.
Thong anticipates the FBM KLCI to trend within the range of 1,400 to 1,420 for the remainder of the week.
Meanwhile, Malacca Securities Sdn Bhd senior analyst Kenneth Leong expects consolidation to set in with investors keeping a close tab on the upcoming US Federal Reserve interest rate decision later this month.
"Technically, should the 1,400 level be sustained, the extended bargain-hunting may lift the key index towards the next resistance at 1,435. Support is spotted at 1,375," he told Bernama.
Bursa Malaysia heavyweights Maybank added one sen to RM8.35, Public Bank ticked up seven sen to RM3.95, Petronas Chemicals climbed five sen to RM7, CIMB put on six sen to RM5.23, and TNB advanced 15 sen to RM9.42.
Among the actives, ACE Market debutant Oppstar jumped RM1.80 to RM2.43, Hong Seng Consolidated and Jade Marvel inched up half-a-sen to 15 sen and 30 sen, SMRT Holdings garnered five sen to 51.5 sen, and BSL Corp fell one sen to four sen.
On the index board, the FBM Emas Index surged 79.46 points to 10,261.37, the FBM 70 Index jumped 101.43 points to 13,169.04, the FBMT 100 Index was 72.79 points higher at 9,951.56, the FBM Emas Shariah Index rose 77.21 points to 10,559.36, and the FBM ACE Index expanded 99.47 points to 5,276.35.
Sector-wise, the Financial Services Index soared 103.22 points to 15,482.45, the Energy Index increased 13.72 points to 838.00, the Industrial Products and Services Index edged up 1.03 points to 169.56, and the Plantation Index bagged 55.01 points to 6,722.31.
The Main Market volume shrank to 2.04 billion shares worth RM1.63 billion from Tuesday's 2.15 billion shares worth RM2.15 billion.
Warrants turnover fell to 373.03 million units worth RM59.59 million from 480.60 million units worth RM74.85 million previously.
The ACE Market volume slipped to 718.55 million shares worth RM646.99 million from 743.69 million shares worth RM274.16 million yesterday.
Consumer products and services counters accounted for 240.28 million shares traded on the Main Market, industrial products and services (677.67 million); construction (43.08 million); technology (555.31 million); SPAC (nil), financial services (100.21 million); property (84.77 million); plantation (26.64 million); REITs (6.14 million), closed/fund (300); energy (115.76 million); healthcare (85.52 million); telecommunications and media (37.84 million); transportation and logistics (33.94 million); and utilities (33.65 million). — Bernama