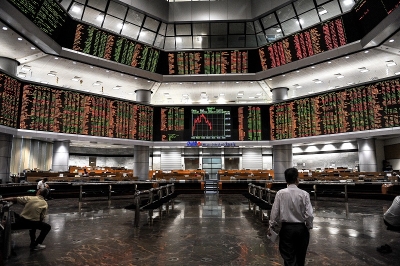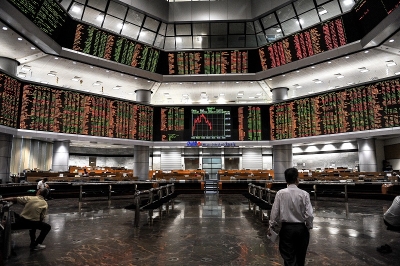 KUALA LUMPUR, March 15 ― Bursa Malaysia extended its uptrend to midday on bargain-hunting activities in line with the regional bourses' better performance, tracking a relief rally on Wall Street overnight, said an analyst.
At lunch break, the FTSE Bursa Malaysia KLCI (FBM KLCI) rose 10.88 points to 1,404.71 from yesterday's close of 1,393.83.
The key index opened 6.27 points better at 1,400.10.
Market breadth was positive with gainers surpassing decliners 546 to 246, while 349 counters were unchanged, 1,107 untraded, and 10 others suspended.
Turnover stood at 2.10 billion units valued at RM1.26 billion.
Malacca Securities Sdn Bhd said that following a five-session rout, the local bourse saw some rebound along with the regional markets as the largely-in-line inflation data in the United States could have eased investors' concern about aggressive interest rate hikes next week.
"The strong rebound on Wall Street overnight spilled over to the local bourse, benefitting the technology sector. Investors may see bargain-hunting activities in beaten-down sectors such as financial services and industrial products and services.
"On the other hand, the energy stocks could still be under pressure due to weaker crude oil prices of below US$80 per barrel," the brokerage said.
Meanwhile, Hong Leong Investment Bank (HLIB) Research said the road ahead remains rocky and any rebound could be capped at the 1,420-1,444-1,468 zones as investors recalibrate a protracted correction on Wall Street amid Federal Reserve's hikes uncertainty, coupled with the health of the US banking sector and corporate earnings following Moody's cut on the US banking system's outlook to negative.
Among Bursa Malaysia heavyweights, Maybank and CIMB gained four sen each to RM8.38 and RM5.21, respectively, Public Bank improved 10 sen to RM3.98, Petronas Chemicals ticked up five sen to RM7.00, and TNB climbed 13 sen to RM9.40.
Among the actives, ACE Market debutant Oppstar jumped RM1.61 to RM2.24, Hong Seng Consolidated inched up half-a-sen to 15 sen and Jade Marvel earned one sen to 30.5 sen, while BSL fell one sen to four sen and Computer Forms (Malaysia) dropped 4.5 sen to 7.5 sen.
On the index board, the FBM Emas Index was 85.96 points higher at 10,267.87, the FBM 70 Index improved 118.24 points to 13,185.85, the FBMT 100 Index was 80.04 points stronger at 9,958.81, the FBM Emas Shariah Index added 67.26 points to 10,549.41, and the FBM ACE Index expanded 81.37 points to 5,258.25.
Sector-wise, the Financial Services Index rose 144.01 points to 15,523.24, the Energy Index lifted 12.20 points to 836.48, the Industrial Products and Services Index edged up 1.29 points to 169.82, and the Plantation Index garnered 26.43 points to 6,693.73. ― Bernama