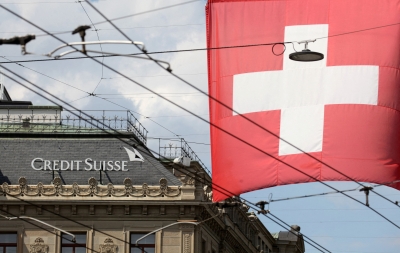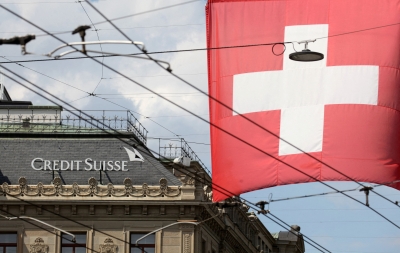 ZURICH, March 19 — Talks over rescuing Credit Suisse rolled into Sunday as UBS AG sought US$6 billion (RM26.9 billion) from the Swiss government to cover costs if it were to buy its struggling rival, a person with knowledge of the talks said.
Authorities are scrambling to resolve a crisis of confidence in the 167-year-old Credit Suisse, the mostly globally significant bank caught in the turmoil spurred by the collapse of US lenders Silicon Valley Bank and Signature Bank over the past week.
While regulators want a resolution before markets reopen on Monday, one source cautioned the talks are encountering significant obstacles, and 10,000 jobs may have to be cut if the two banks combine.
The guarantees UBS is seeking would cover the cost of winding down parts of Credit Suisse and potential litigation charges, two people told Reuters.
Credit Suisse, UBS and the Swiss government declined to comment.
The frenzied weekend negotiations follow a brutal week for banking stocks and efforts in Europe and the US to shore up the sector. US President Joe Biden's administration moved to backstop consumer deposits while the Swiss central bank lent billions to Credit Suisse to stabilise its shaky balance sheet.
UBS was under pressure from the Swiss authorities to take over its local rival to get the crisis under control, two people with knowledge of the matter said. The plan could see Credit Suisse's Swiss business spun off.
Switzerland is preparing to use emergency measures to fast-track the deal, the Financial Times reported, citing two people familiar with the situation.
US authorities are involved, working with their Swiss counterparts to help broker a deal, Bloomberg News reported, also citing those familiar with the matter.
Berkshire Hathaway Inc's Warren Buffett has held discussions with senior Biden administration officials about the banking crisis, a source told Reuters.
The White House and US Treasury declined to comment.
British finance minister Jeremy Hunt and Bank of England Governor Andrew Bailey are also in regular contact this weekend over the fate of Credit Suisse, a source familiar with the matter said. Spokespeople for the British Treasury and the Bank of England's Prudential Regulation Authority, which oversees lenders, declined to comment.
Forceful response
Credit Suisse shares lost a quarter of their value in the last week. The bank was forced to tap US$54 billion in central bank funding as it tries to recover from a string of scandals that have undermined the confidence of investors and clients.
It ranks among the world's largest wealth managers and is considered one of 30 global systemically important banks — the failure of any would ripple throughout the entire financial system.
There were multiple reports of interest for Credit Suisse from other rivals. Bloomberg reported that Deutsche Bank was considering buying some of its assets, while US financial giant BlackRock denied a report that it was participating in a rival bid for the bank.
Interest rate risk
The failure of California-based Silicon Valley Bank brought into focus how a relentless campaign of interest rate hikes by the US Federal Reserve and other central banks — including the European Central Bank on Thursday — was pressuring the banking sector.
SVB and Signature's collapses are largest bank failures in US history behind the demise of Washington Mutual during the global financial crisis in 2008.
Banking stocks globally have been battered since SVB collapsed, with the S&P Banks index falling 22 per cent, its largest two-week loss since the pandemic shook markets in March 2020.
Big US banks threw a US$30 billion lifeline to smaller lender First Republic. US banks have sought a record US$153 billion in emergency liquidity from the Federal Reserve in recent days.
The Mid-Size Bank Coalition of America asked regulators to extend federal insurance to all deposits for the next two years, Bloomberg News reported on Saturday, citing a letter from the coalition.
In Washington, focus has turned to greater oversight to ensure that banks and their executives are held accountable.
Biden called on Congress to give regulators greater power over the sector, including imposing higher fines, clawing back funds and barring officials from failed banks.
The swift and dramatic events may mean big banks get bigger, smaller banks may strain to keep up and more regional lenders may shut.
"People are actually moving their money around, all these banks are going to look fundamentally different in three months, six months," said Keith Noreika, vice president of Patomak Global Partners and a Republican former US comptroller of the currency. — Reuters