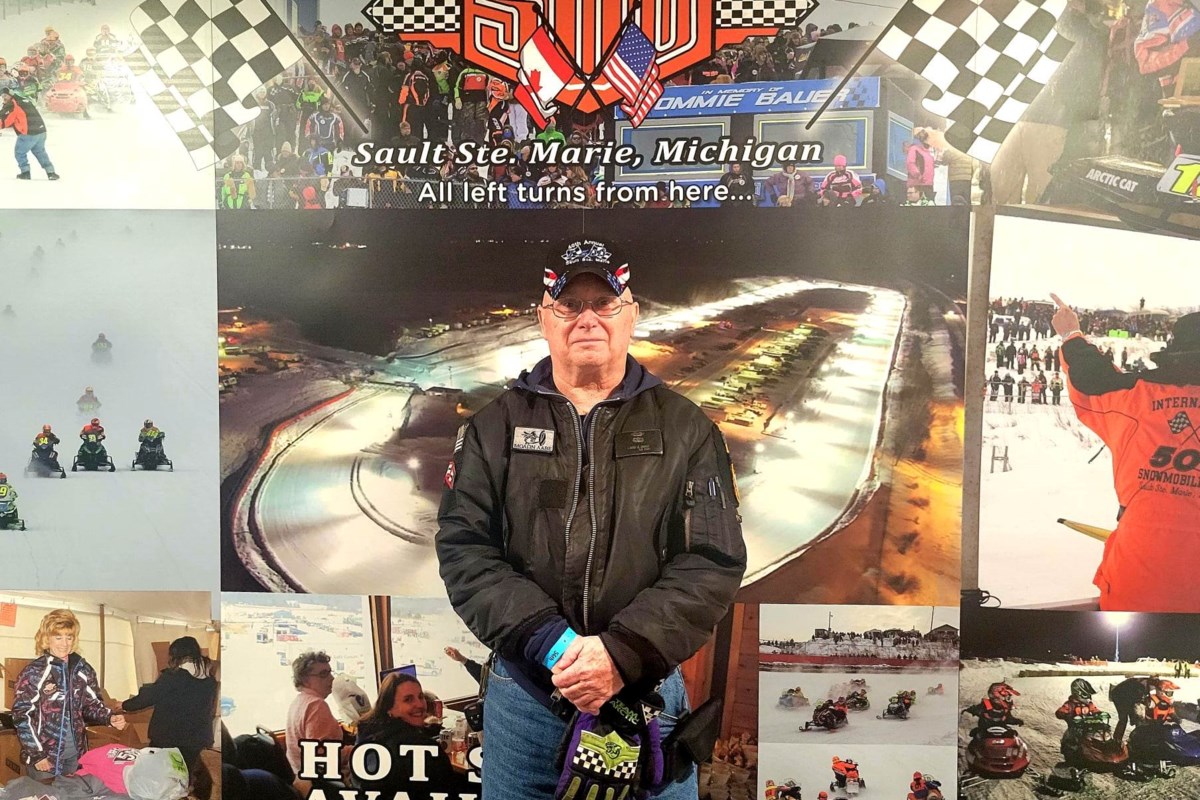 Retired after 40 years of service with the US Army, Larry Chase is decorated with 18 medals and ribbons to include six Bronze Stars, one V for Valor, one Purple Heart, and one Air Medal.
He is also a veteran International 500 Snowmobile rider, and the guy selected to drop the green flag at the 54th running I-500 Snowmobile Race tomorrow morning.
"I started racing here in 1977, and ran with long-time I-500 starter Roger Britt," Chase said, wearing his Team Highland Racing jacket with pride.
According to Michigan Motor Sports Hall of Fame, Team Highland is one of the most successful snowmobile teams of all time.
"They raced in 70s and 80s," Chase said. "I was serving in the military during some of that time."
Chase joined the Michigan Army National Guard in 1978, before enlisting in the US Army.
"I was both active and reserve," he said. "I was active from 81 to 84, and activated to Panama, Operation Desert Storm, Granada, and Somalia."
Chase compared the adrenaline rush of military duty overseas to racing snowmobiles at the I-500.
"Being there is kind of like being here," he said, gazing at the one-mile oval ice track. "When that green flag drops, the BS stops."
Chase raced on and off, right up until Sept. 11, 2001 when called back to duty.
"I was activated to Iraq," he said
Chase was one of the first troops to enter the Iraq after the US declared war on terrorism.
His mother, Connie Chase, had already lost her eldest son, Gary, to the Vietnam War.
"When my mom saw what happened on 9/11, she knew I was leaving," Chase said. "I was gone for six months. Then, I headed to Afghanistan."
But his mother had simutaneoulsy been diagnosed with cancer.
"I came home to take care of her," Chase said. "I was the lone surviving son."
Chase retired from the military in 2018 after 40 years of service to his country as a sergeant major. Today, he stays active in veterans services organizations, even acting as an American Legion Sergeant-at-Arms.
As far as starting this year's race goes, Chase said he felt honored, "I served our country but before I even got involved in the military, I was here."
The schedule for the 54th running I-500 Snowmobile Race on Saturday, Feb. 4 can be found here.