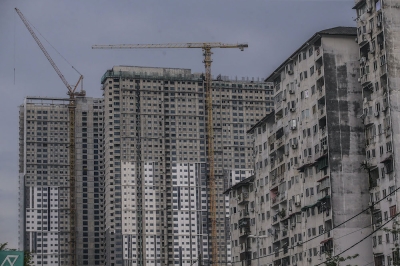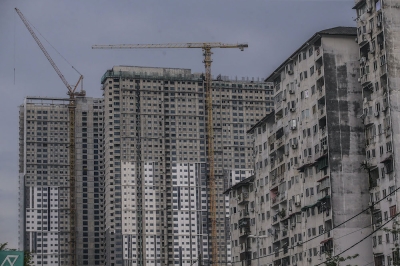 KAJANG, March 15 ― The Malaysian property market is expected to grow this year despite the projection of a moderately lower economic growth due to the unpredictable external environment, said Deputy Finance Minister II Steven Sim.
He said that the accommodative policies, continuous government support, execution of measures outlined in the revised Budget 2023, as well as strategies and initiatives under the 12th Malaysia Plan would support the property sector.
The national property market recorded more than 389,000 transactions worth RM179.0 billion in 2022 ― an increase of 29.5 per cent year-on-year (y-o-y) in terms of volume and a 23.6 per cent y-o-y rise in value, he added.
"The residential sub-sector led the overall property market activity, with 62.5 per cent contribution in volume," he said in his address at the launch of 2022 property market report here, today.
The text of his speech was read by Valuation and Property Services Department director-general Abdul Razak Yusak.
According to the property market report, there were 243,190 transactions for residential properties worth RM94.28 billion recorded last year, an increase of 22.3 per cent in volume and 22.6 per cent in value y-o-y, supported by the uptrend recorded in Penang (31.1 per cent), Johor (24.3 per cent), Perak (18.9 per cent), Kuala Lumpur (18.4 per cent), and Selangor (15.9 per cent).
Meanwhile, the commercial property segment registered 32,809 transactions worth RM32.61 billion in 2022, a growth of 46.3 per cent in volume and 16.7.per cent in value compared to 2021.
The residential overhang numbers declined to 27,746 units worth RM18.41 billion as of the fourth quarter of 2022, down by 24.7 per cent and 19.2 per cent in volume and value, respectively, compared with 36,864 units worth RM22.79 billion in the same period in 2021.
The report noted that Johor retained the highest number and value of overhang in the country with 5,285 units worth RM4.33 billion, accounting for 19.0 per cent and 23.5 per cent of the national volume and value respectively.
This was followed by Selangor (3,698 units worth RM3.36 billion), Penang (3,593 units; RM2.74 billion) and Kuala Lumpur (3,429 units; RM3.15 billion).
Nevertheless, the overhang volume in all four states decreased, each fell by 13.8 per cent, 39.3 per cent, 34.6 per cent, and 12.2 per cent respectively compared to 2021, mainly due to the absorption of supplies in the affordable price bracket (RM300,000 and below).
Construction activity recorded an increase in housing starts which grew 13.4 per cent to 97,804 units while new planned supply increased by 14.9 per cent to 89,111 units compared to 2021.
Contrarily, completions were down by 5.8 per cent to 71,981 units, the property market report said.
The Malaysian House Price Index (HPI) stood at 208.4 points in 2022, with a low annual growth of 2.8 per cent.
The report said Terraced HPI managed to sustain growth at 3.7 per cent, followed by High-Rise Price Index (3.4 per cent) and Semi-Detached Price Index (2.9 per cent). However, Detached HPI saw a slight decline of 2.9 per cent.
The overall performance of shopping complex continued to moderate, recording an occupancy rate of 75.4 per cent, down from 76.3 per cent in 2021.
The report said Kuala Lumpur and Selangor recorded 77.5 per cent and 82.7 per cent respectively above national occupancy rate, whereas Johor and Penang managed to secure an average occupancy of 68.8 per cent and 72.6 per cent, respectively.
Meanwhile, Negeri Sembilan and Melaka recorded among the lowest occupancy rate in the country, each at 66.6 per cent and 61.2 per cent.
The average occupancy rate (AOR) for hotel sector in January to September 2022 increased to 46.6 per cent compared to 21.8 per cent recorded in 2021 while the AOR prior to the pandemic was around 60 per cent. ― Bernama