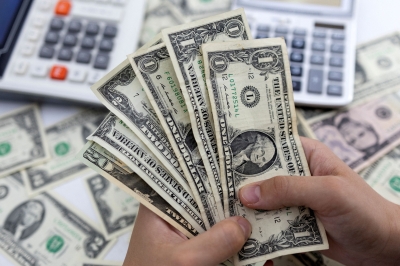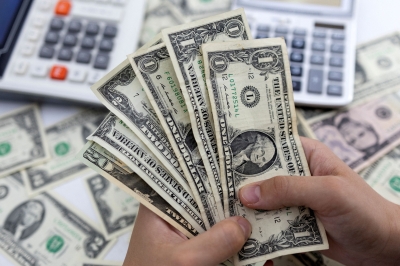 SINGAPORE, March 15 ― The dollar found support in Asia today as investors dialled back expectations of US rate cuts as fear of a banking crisis ebbed and another stubbornly high inflation print landed.
In early trade, the dollar selling of the past two sessions had abated and the greenback rose about 0.2 per cent on both the euro and yen. That carried it to ¥132.52 (RM4.43) and US$1.0729 against the common currency.
Overnight, banking stocks bounced and bonds and interest rate futures gave back some of the huge gains they logged following the collapse of three US banks in a matter of days.
Rallies in sterling, Scandinavian currencies, the Australian dollar and the New Zealand dollar also seemed to lose steam – though without really giving back any ground.
"When all the dust clears I think we'll end up with a dollar not being quite as strong and the flow of data will probably resume the centre stage," Westpac strategist Imre Speizer said.
"I think we end up with a lower Fed peak than was priced a week ago and all else equal that should result in the US dollar being a bit weaker than where it was a week ago."
Interest rate futures pricing now implies an 80 per cent chance of a 25 basis point US rate hike next week.
That is a lot more dovish than a week ago when markets priced a similar chance of a 50 bp hike, but it is also a lot more hawkish than a day ago when crisis fears had traders pricing a 50 per cent chance of a hold and steep cuts later in the year.
US consumer prices increased solidly in February, keeping the pressure on the Federal Reserve to contain price rises.
Sterling, up about 1 per cent for the week, steadied at US$1.2149. The New Zealand dollar dipped 0.2 per cent to US$0.6225 and the Aussie, up 1.5 per cent for the week so far, was flat at US$0.6682 as investors caught their breath.
Together with steadier stock markets and relative calm in bonds, the moves suggest the immediate fears of contagion in the US banking system have reduced following the failure of Silicon Valley Bank last week.
The strong performance this week, however, for the safe-haven Swiss franc, which is up more than 3 per cent in five days, shows the elevated levels of concern in markets.
Later today, Chinese activity data is due, as is the outcome of Japan's springtime wage fixing ― which has the potential to set the tone for pay and inflation in Japan for the rest of the year. ― Reuters