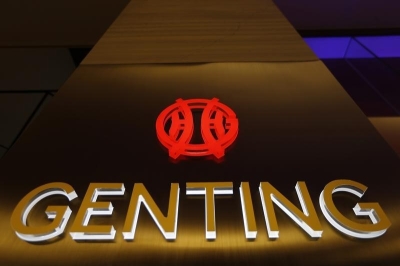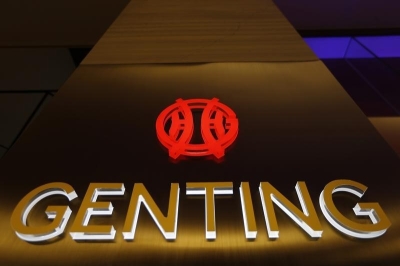 KUALA LUMPUR, May 25 — Genting Bhd returned to the black with a net profit of RM98.04 million in the first quarter ended March 31, 2023 (1Q) compared with a net loss of RM199.68 million in the same quarter last year, mainly contributed by higher leisure and hospitality division revenue following the relaxation of COVID-19 restriction.
In a filing with Bursa Malaysia today, Genting said its revenue rose to RM5.82 billion from RM4.21 billion previously, mainly from the leisure and hospitality division.
However, Genting said a higher share of loss in joint-ventures and associates was recorded in 1Q mainly due to higher share of loss in Genting Empire Resorts LLC, the holding company of Empire Resorts Inc (Empire).
"The higher share of loss arose from higher payroll costs and operating expenses incurred during the period, which was also contributed by the opening of Resorts World Hudson Valley (in the United States).
"The increase in effective ownership interest in Empire by Genting Malaysia Bhd (GENM) group to 76.3 per cent from 66.6 per cent with effect from the immediate preceding quarter had also resulted in a higher share of losses in Empire," it said.
Meanwhile, Genting said its plantation division's revenue increased in 1Q compared with the previous year's corresponding quarter due to higher sales volume from the downstream manufacturing segment, partially offset by weaker palm product prices.
On the power division, it said revenue and adjusted earnings before interest, tax, depreciation and amortisation (EBITDA) in the current quarter improved due to higher generation from the Banten power plant in Indonesia following a shorter outage period in the current quarter.
"The oil and gas division recorded lower revenue and EBITDA mainly due to weaker global crude oil prices in the current quarter," it said.
Moving forward, Genting said the global economic environment is expected to gradually improve, however, the downside risks would continue to predominate amid ongoing geopolitical tensions and concerns surrounding the impact from monetary policy decisions.
"GENM Group continues to be cautiously optimistic on the near-term outlook of the leisure and hospitality industry and remains positive in the longer term," it said. — Bernama