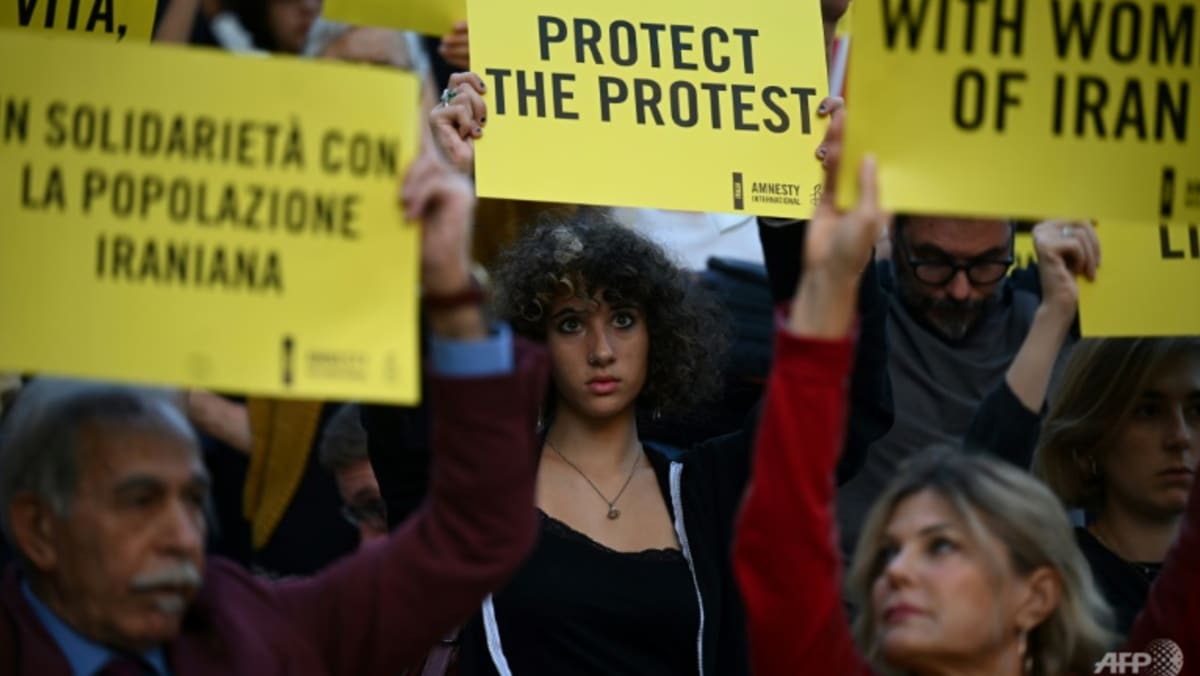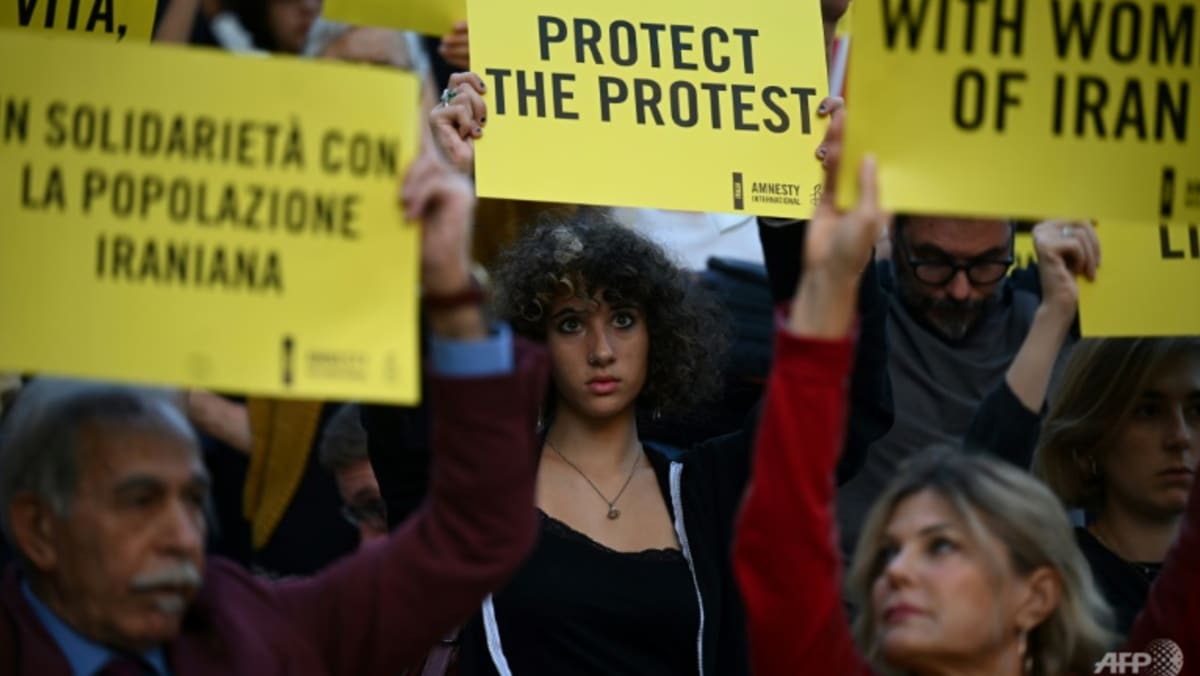 Baerbock said that "day after day, we have had to witness how Iranians have become victims of brutal violence".
Germany supports those "who demand their rights with courage and dignity," she said. "Just for making these demands, they are killed by the hundreds, arrested by the thousands, and oppressed by the millions."
Diplomats at the council will Thursday debate a call for an international investigation of alleged violations linked to the ongoing protests.
Baerbock called for the council to vote in favour of the resolution, saying: "We owe it to the victims."
"Every vote counts," she said.
"Our message is: We are not just looking on. We go where we can use our vote to do something for the rights of Iranians."
According to Norway-based group Iran Human Rights, more than 400 people have been killed across Iran during the violent suppression of protests.
The UN says thousands of peaceful protesters, including women, children and journalists, have also been arrested.