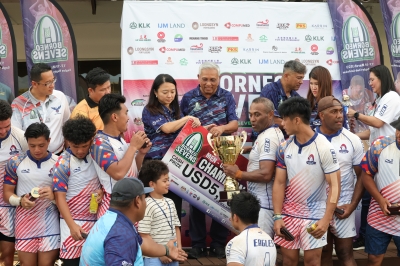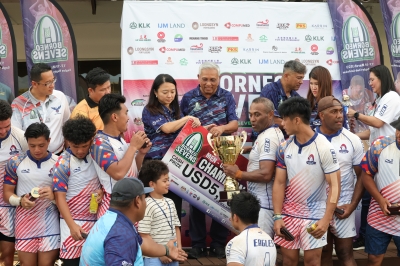 SANDAKAN, March 19 — Youth and Sports (KBS) Minister Hannah Yeoh will visit Sabah and Sarawak alternately every month to check and monitor the status of sports facilities in both states.
She said consistent with the Malaysia Agreement 1963 (MA63), her ministry (KBS) wants to work closely with Sabah and Sarawak.
"I have given my commitment to visit Sarawak and Sabah. This means, in one year, I will be in Sabah six times and Sarawak six times to see for myself the progress of the sports facilities," she told reporters when met at the 2023 Borneo Sevens rugby championship here today.
Yeoh said among the steps being taken by her ministry was to upgrade sports facilities for national teams.
She also said her ministry had requested state governments to choose a stadium in their respective state to be upgraded and KBS will provide the grant for the planting of grass that is suitable for international standard competitions and eventually the facility will be maintained by the respective state governments.
Yeoh also said that KBS would be introducing matching grants for organising national and international sporting events, pending the outcome of the proposal being debated in Parliament.
The three-day Borneo Sevens championships which ended today saw Borneo Eagles from Sandakan emerge winners in the men's category defeating China Dragons from Hong Kong 17-12.
Borneo Eagles were champions in 2004, 2007, 2015, 2016, 2017 and 2019.
In the women's category, team Eagles NZ 7s which was also founded in Sandakan were the champions after defeating Kazakhstan Rugby 22-10.
Winners in both categories took home US$5,000 cash and trophies, while the second-placed winners each returned home with a cash prize of US$2,500 and a trophy, presented by Yeoh.
A total of 16 teams took part in the championships after a lapse of three years due to the Covid-19 pandemic. — Bernama