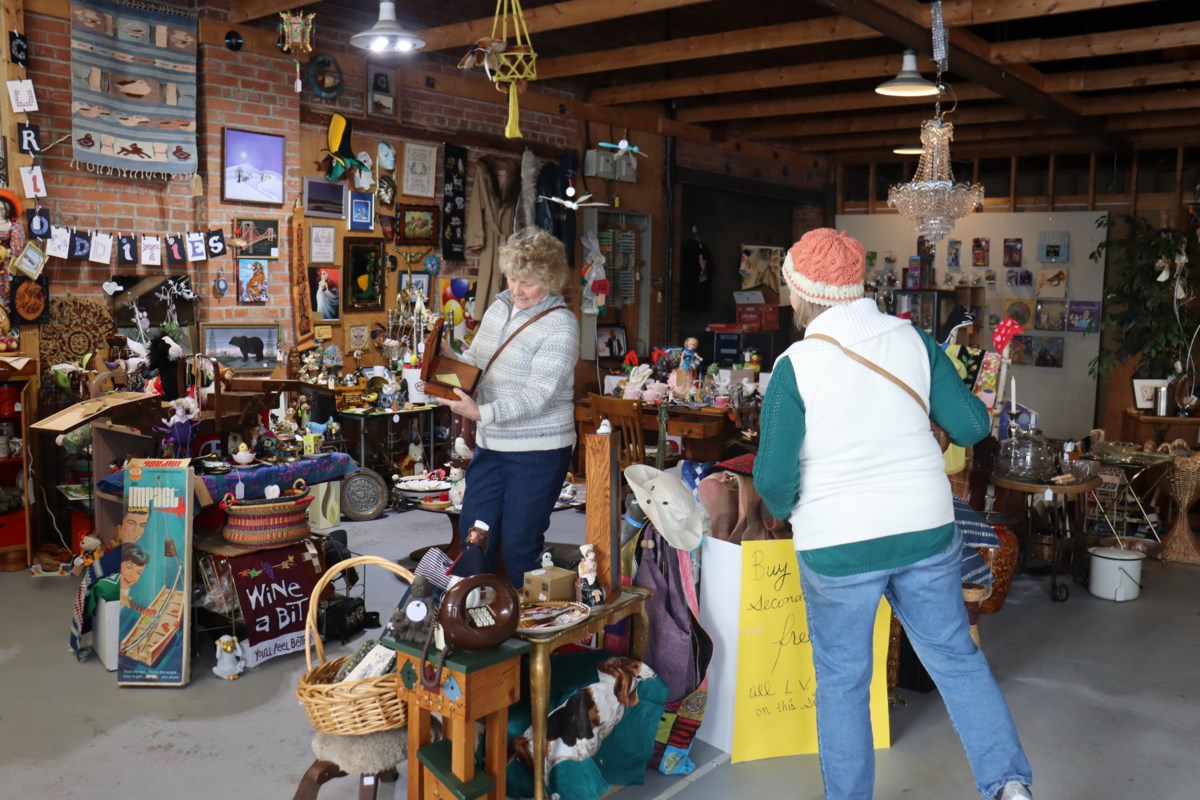 Residents hoping to satisfy all their collectible needs don't have to travel far to find what they're looking for.
Nearing their 10th anniversary, the Ole Warehouse Market on Church Street has grown exponentially in recent years as over a dozen vendors have come together under one roof to sell a wide assortment of collectible pieces.
The 5,000-square-foot warehouse includes various furniture pieces, handmade items, vintage and antique pieces, jewelry, crafts, and other upcycled and recycled items.
Antique vendor Kirk Ralph has been operating his shop out of the Ole Warehouse Market for two years now, and he sells thousands of old local pieces, advertisements, and other knick-knacks.
"All of my items are sourced and purchased," he says. "I've been doing it for a lot of years now. I've had a few little shops over the years. There's a lot of things here you might not see in other places."
In addition to their regular retailers, the Ole Warehouse Market features a new vendor every Saturday, and this week, Dawn Kelly from 'Pearls. Beads. Designs.' had the chance to show off some of her handmade jewelry.
"I was so excited when I found out I was going to be a guest vendor," she says. "The warehouse has so many unique items. It's a hidden gem."
Meanwhile, Sandi Dal Cin is one of four vendors (Rookery and Raven, Northern Cabin Crafts, Vintage and Vogue, and Thankful) who have teamed up with each other to create Four Cozy Corners.
Selling a variety of homemade, vintage, repurposed, and upcycled pieces, as well as fresh baking, Dal Cin says her team is proud of the atmosphere they've created on Church Street.
"We like to think people feel cozy and warm when they come back here to see us," she says. "We go to vintage sales, garage sales, churches, and to people's homes who are downsizing to find these items."
This is the first year that Four Cozy Corners has been in operation, and Dal Cin says their collaboration efforts have been paying off.
"We get a lot of inspiration from visiting places like Traverse City and Petoskey," Dal Cin says. "We want to bring a little bit of that to Sault Ste. Marie – a bit of an upscale thrifting experience."
"We choose our pieces very carefully, so they have function as well as beauty."
Located at 69 Church St., the Ole Warehouse Market is open every Saturday from 10 a.m. to 4 p.m.
Residents can also make appointments during the week by contacting the warehouse on their Facebook page.