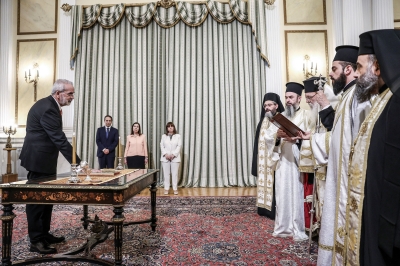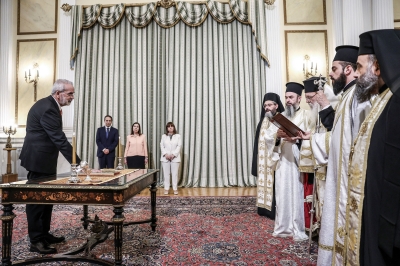 ATHENS, May 25 — Ioannis Sarmas, a senior judge, was sworn in as Greece's caretaker prime minister today to lead the country to a repeat election on June 25 following today's inconclusive vote.
Sarmas, the president of the Hellenic Court of Audit, one of Greece's three top courts, is expected to form an interim cabinet in the coming days.
Sarmas, 66, studied law in Athens and Paris and has been president of the Court of Audit since 2019.
The conservative New Democracy party of Kyriakos Mitsotakis, who came to power in 2019 and nearly exhausted his four-year term, was the clear winner with 40.1% of the vote on Sunday, but it fell short of an outright majority.
Following the election, the three-biggest parties – New Democracy, the leftist Syriza and the socialist PASOK, each turned down a mandate to form a governing coalition, pushing for a second vote.
Mitsotakis is hoping a second election, which will be held under a voting system that gives the leading party bonus seats, will give his party the majority it needs to govern alone. Opposition parties hope a second vote will boost their ratings.
The lawmakers elected on May 21 will be sworn in on Sunday and parliament will be dissolved a day later ahead of the repeat vote on June 25. — Reuters