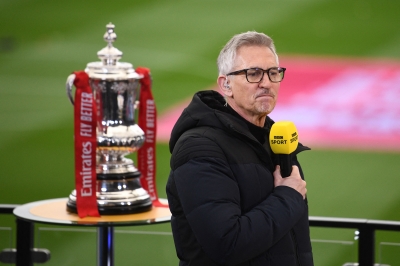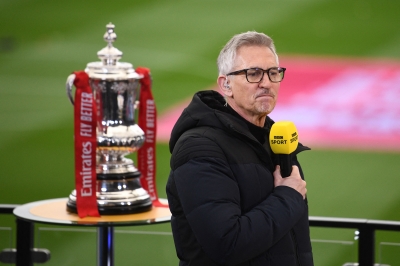 LONDON, March 19 — Gary Lineker will not be on the BBC for their FA Cup quarter-final coverage today because he has lost his voice, the corporation said, with Alex Scott taking his place.
Lineker was struggling with his voice during live coverage of Manchester City's 6-0 thrashing of Burnley yesterday and it did not improve.
The 62-year-old presenter was set to be at Sunday's quarter-final between Premier League side Brighton & Hove Albion and fourth-tier Grimsby Town.
"I've been silenced… literally, by a nasty cold so, annoyingly, won't be working at Brighton this afternoon," Lineker wrote on Twitter.
The former England captain had returned to host BBC's soccer show coverage a week after his suspension for criticising government immigration policy caused a row over the broadcaster's impartiality rules.
BBC managers reversed their decision to suspend Lineker, the broadcaster's highest-paid presenter, after his colleagues refused to work in solidarity last weekend, forcing it to air Match of the Day's soccer highlights without normal commentary. — Reuters