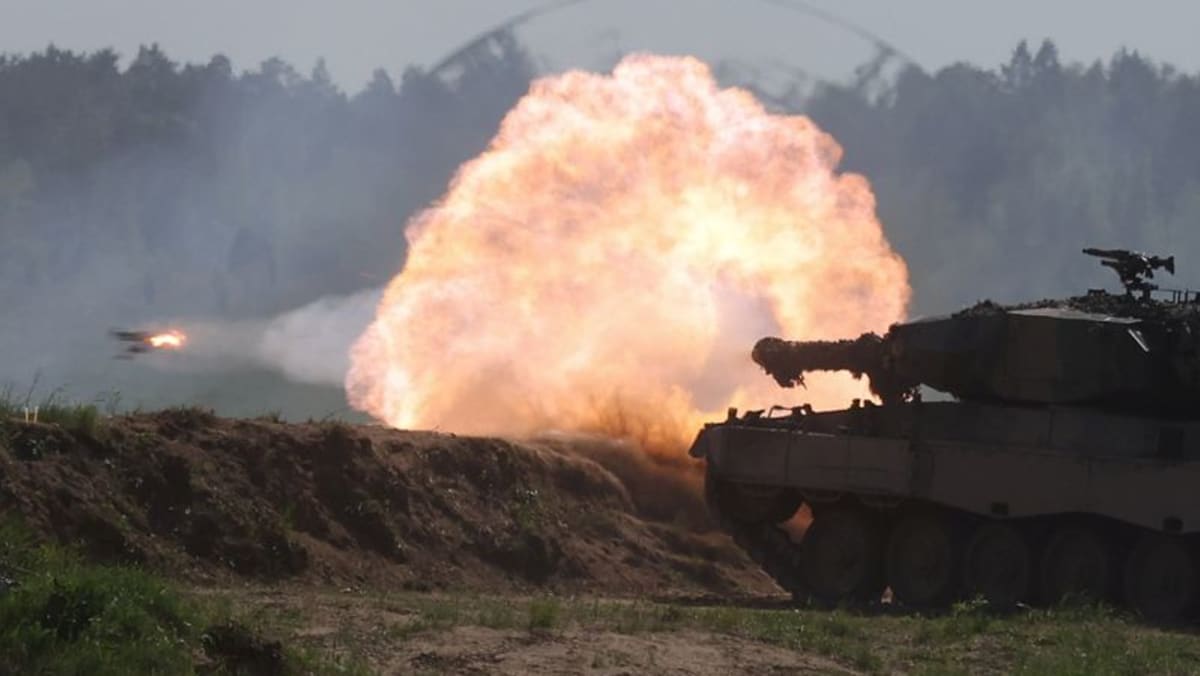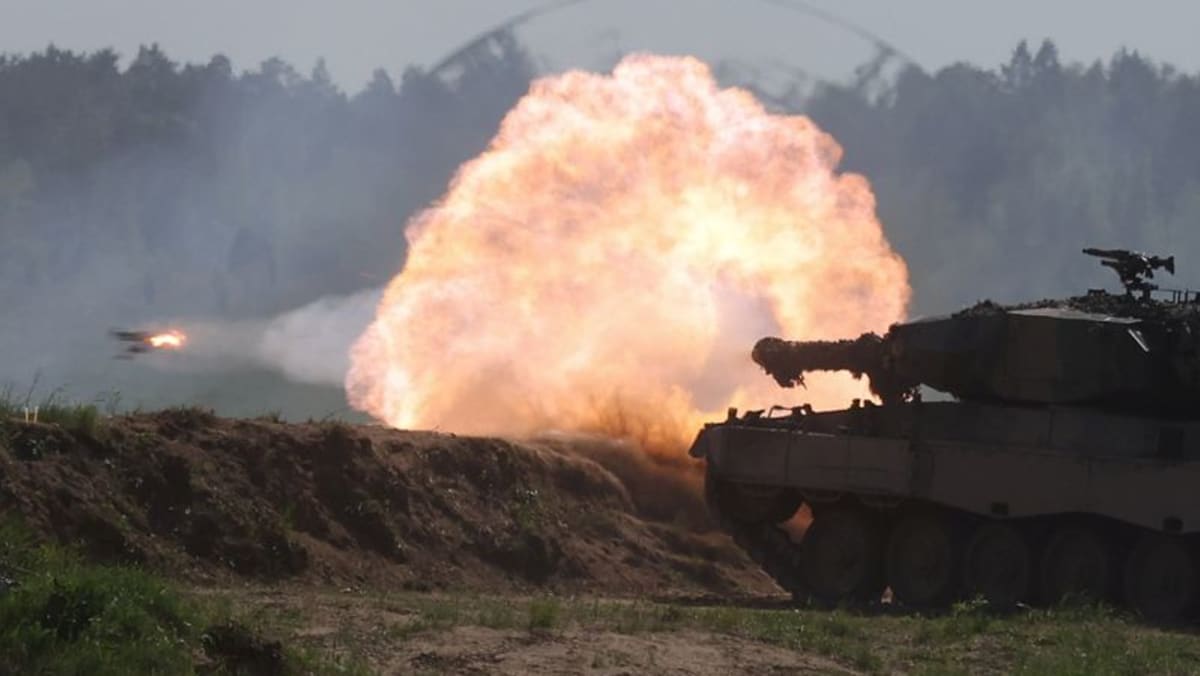 WARSAW: Poland said on Monday (Jan 23) it would ask Germany for permission to send Leopard tanks to Ukraine – and would send them whether or not Berlin agreed as long as other countries did too.
The Kyiv government wants the German-made Leopard 2, one of the most widely used Western tanks, to help it break through Russian lines and recapture territory this year.
Germany, which must approve re-exports of the Leopard, has held back, wary of moves that could cause Moscow to escalate, and says other NATO countries have yet to formally ask to re-export them.
On Sunday, German Foreign Minister Annalena Baerbock said Berlin would not stand in Poland's way, but Warsaw's call for a coalition signalled any transfer was still some way off.
Western countries have committed billions of dollars in new military aid to Ukraine in recent days: on Monday, European Union foreign ministers agreed to release their latest tranche, worth €500 million (US$545 million), three sources said.
But at both Monday's EU talks in Brussels and last week's meeting of Western defence ministers in Germany, the issue of battle tanks dominated discussions.
"At this point there are no good arguments why battle tanks cannot be provided," Latvian Foreign Minister Edgars Rinkevics said. "The argument of escalation does not work, because Russia continues escalating."
Polish Prime Minister Mateusz Morawiecki, whose country, like Latvia, neighbours Ukraine, said Warsaw would ask Germany for permission to re-export the tanks to Kyiv.
"Even if we did not get this approval… we would still transfer our tanks together with others to Ukraine. The condition for us at the moment is to build at least a small coalition of countries," he said.
Poland has said it would provide a company of Leopards – around 14 – but Morawiecki said a transfer only made sense as part of a brigade – a variable but much larger number. Some 20 countries operate the tank, including Canada, Denmark, Finland, Netherlands, Norway, Austria, Spain, Sweden and Turkey.
Ukraine and Russia are both believed to be planning spring offensives to break the deadlock in what has become a war of attrition in eastern and southern Ukraine as the first anniversary of the Russian invasion nears.
Ukrainian President Volodymyr Zelenskiy, meanwhile, was grappling with a corruption scandal that could dampen Western enthusiasm for his government.
A newspaper reported that the Ukrainian military had allegedly secured food at highly inflated prices, and a deputy minister resigned after an investigation into allegations he accepted a bribe.