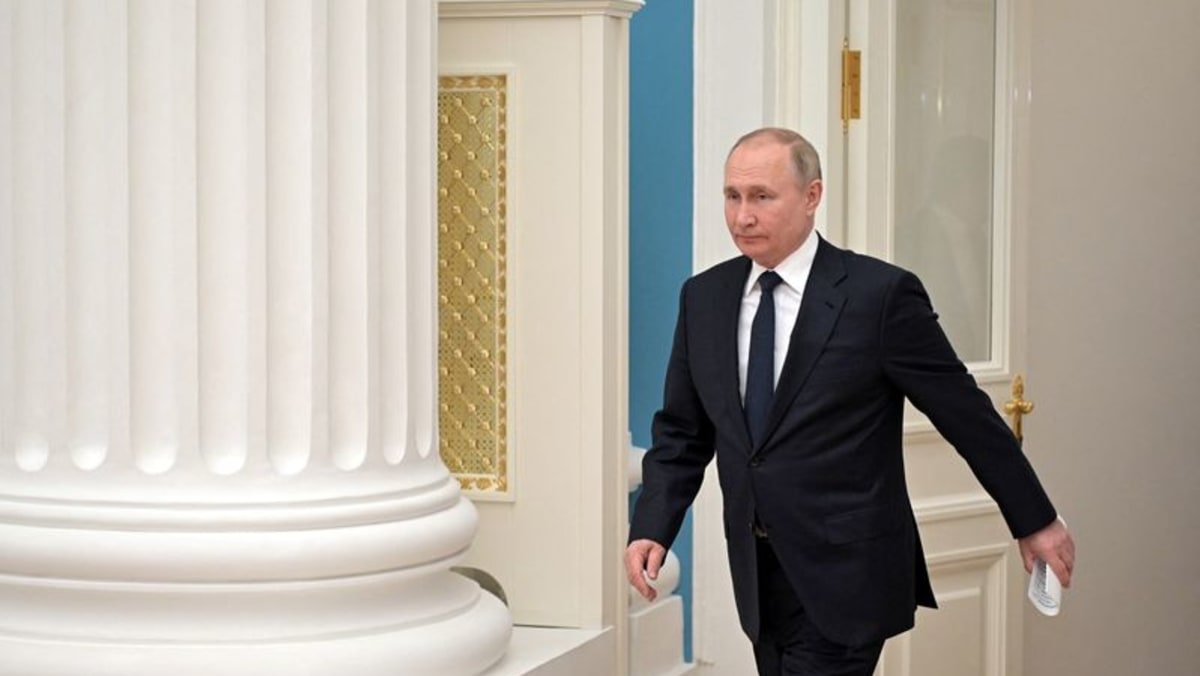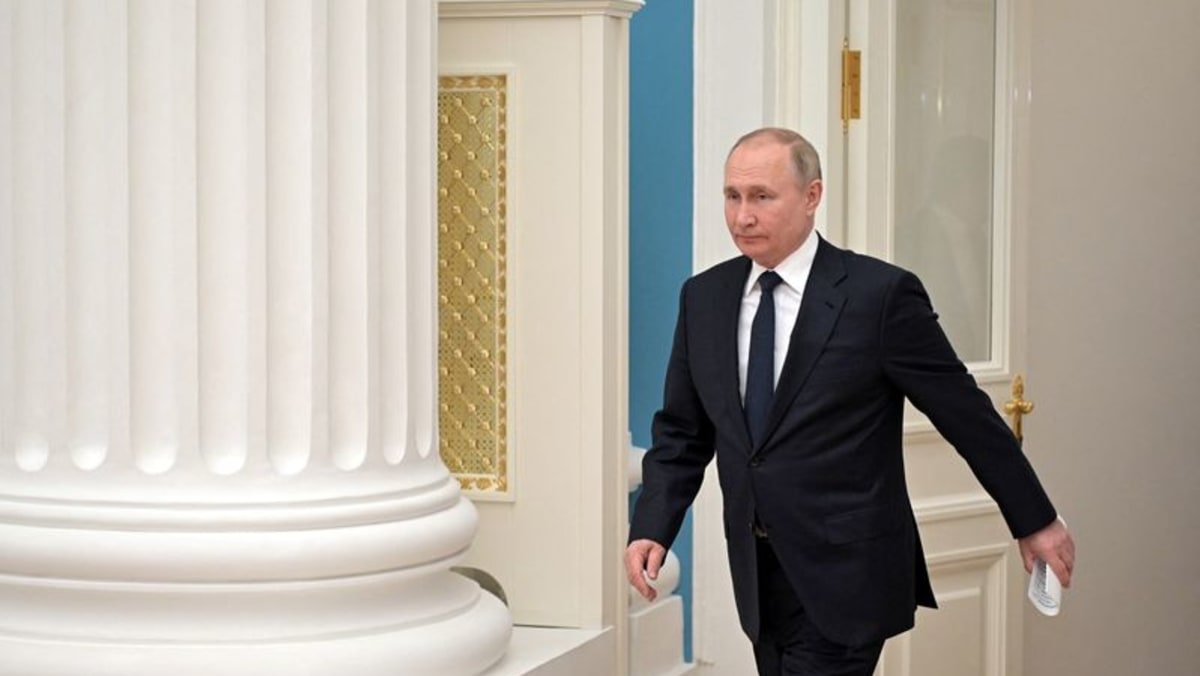 MOSCOW: President Vladimir Putin on Thursday (Mar 16) urged Russia's billionaires and business elite to invest in new technology, production facilities and enterprises to help Russia overcome what he said were Western attempts to destroy its economy.
Putin also said Russia had so far defied those attempts, and that the Western firms that had decided to stay in Russia rather than flee in a corporate exodus last year had made a smart decision.
He was meeting with Russia's leading billionaires in person for the first time since Feb 24 last year, the day he launched what he called his "special military operation" in Ukraine.
Putin told them then that he had been left with no choice but to send in Russian forces, and in effect forced them into a public display of consent. Many of the tycoons, known as oligarchs, were subsequently placed under sanctions by the West.
More than a year on, Putin is piling pressure on them to step up investment at home and support the economy in the face of an unprecedented barrage of Western sanctions.