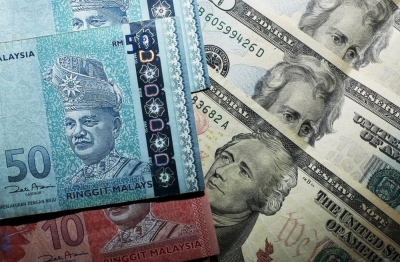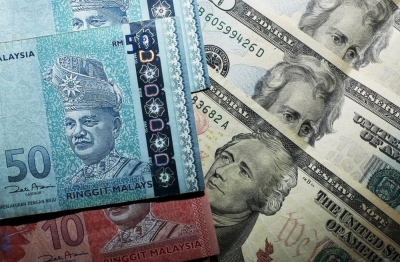 KUALA LUMPUR, May 26 — The ringgit continued to remain under pressure as the outcome of the United States (US) debt ceiling talks remains highly uncertain despite inching closer to the early June deadline.
At 9am, the local note fell to a six-month low of 4.6280/6305 versus the US dollar compared with yesterday's closing of 4.6245/6285.
Bank Muamalat Malaysia Bhd chief economist and social finance head Mohd Afzanizam Abdul Rashid said Fitch Ratings' move to put the US' AAA credit rating on negative watch on the risk of sovereign default suggested that a downgrade is on the horizon.
"This could explain the higher US Treasury yields, as the 10-year note yield is close to eight basis points higher at 3.82 per cent. Therefore, we expect the volatility to persist in the near term,'' he told Bernama.
Mohd Afzanizam noted that the USD/MYR pair has surpassed the previous resistant level of 4.6257, and reckoned the next resistant level to be at 4.7495.
"It remains to be seen whether the US Congress will agree to lift the debt ceiling soon, one cannot totally disregard the political angle as the Republicans might leverage the situation in light of the lower approval rating of the sitting president.
"Details of the agreement are also important, as, if it involves spending cuts, it might have an implication on growth,'' he added.
So far, data points have been quite decent with the US Initial Jobless Claims falling to 229,000 last week compared to 242,000 in the previous week, while the second estimate for US first quarter 2023 gross domestic product at 1.3 per cent.
"Hence, the US dollar is expected to receive higher demand,'' he said.
Back home, investors will closely monitor April's inflation data to be released today.
In March, inflation eased to 3.4 per cent from 3.7 per cent in the previous month.
In the meantime, the ringgit was traded mostly higher against a basket of major currencies, except against the euro where it declined to 4.9635/9662 from 4.9630/9673 at Thursday's closing.
The ringgit rose against the Japanese yen to 3.3086/3106 from 3.3141/3172 and strengthened versus the British pound to 5.7026/7057 from 5.7247/7296 previously.
The local note was also traded mixed against other Asean currencies.
It improved against the Singapore dollar at 3.4168/4191 from yesterday's 3.4202/4237 and rose against the Thai baht at 13.3306/3440 from 13.3602/3776.
However, it declined against the Indonesian rupiah to 309.4/309.8 from 309.2/309.6 and was unchanged against the Philippines' pesos at 8.25/8.26. — Bernama