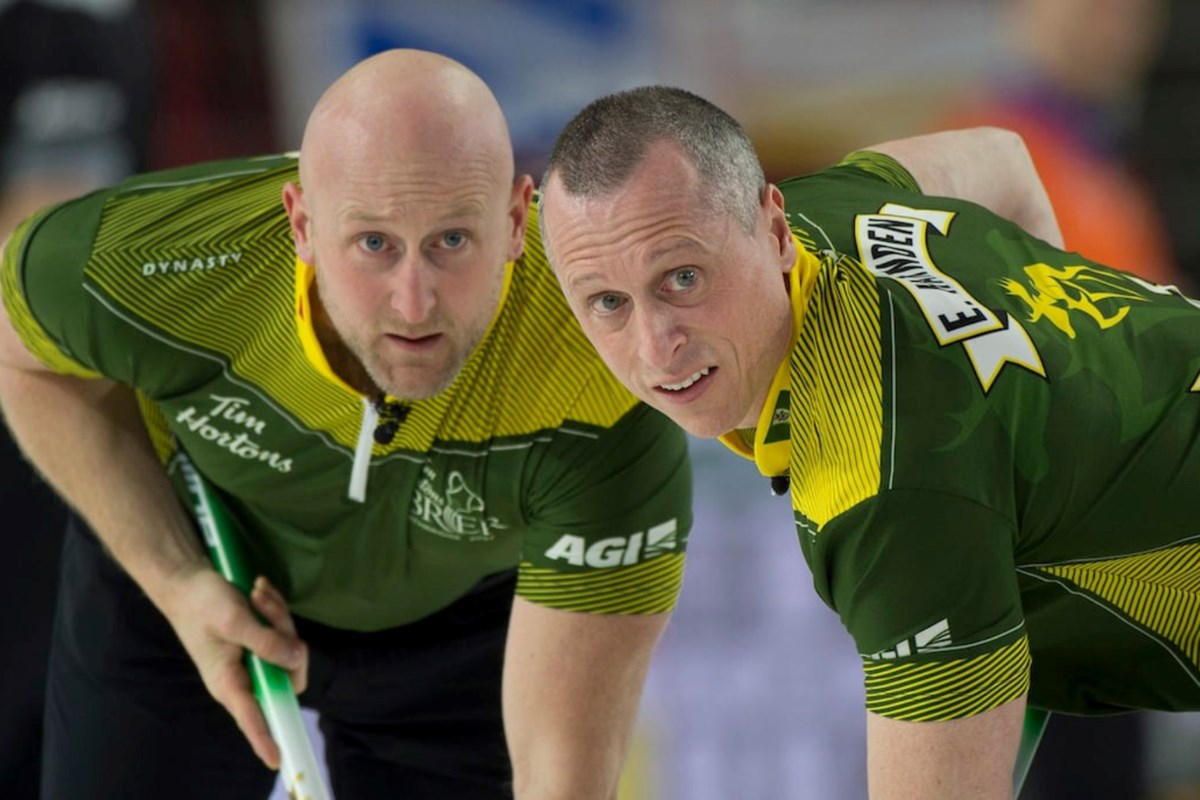 With one of the Harnden brothers already on the roster, Brad Gushue's Team Canada roster for the upcoming men's world championship has added another.
Team Gushue announced on Thursday afternoon that Ryan Harnden will join the team as an alternate for the World Men's Curling Championship in Ottawa.
Harnden, currently the lead for Matt Dunstone's Manitoba-based rink, will join the team as an alternate.
The Dunstone rink faced Team Gushue in the final of the recently-completed Tim Hortons Brier in London, Ont.
Harnden's brother E.J. is Team Gushue's second.
The Harnden brothers have previous world championship experience, representing Canada after winning the 2013 Brier as members of Team Brad Jacobs.
"We are thrilled to add a player of Ryan's skillset and experience to the team," a release from Team Gushue said.
The Gushue rink also includes Sault Ste. Marie's Caleb Flaxey, who has served as a coach with the team.