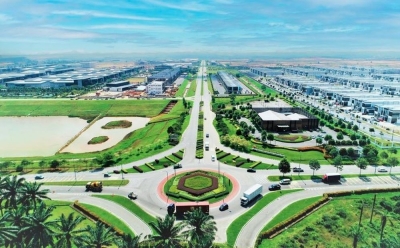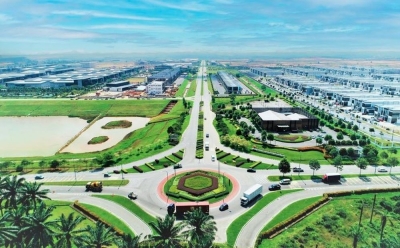 SENAI, March 22 — Senai Airport City Sdn Bhd (SACSB) expects to attract new foreign direct investment (FDI) worth RM250 million from three international investors by the end of this year
The international investors, involved in the electrical and electronics sector, are set to occupy 40.47 hectares (ha) of land in the integrated industrial development known as Senai Airport City (SAC).
SACSB chief executive officer Gan Seng Keong said the company is close to concluding the agreement, comprising two companies from Taiwan and one from Germany.
"We are only focusing on clean and high-tech industries in SAC and building related ecosystems to attract more investors into Johor," he told a media briefing here today.
SACSB is a wholly-owned unit of Senai Airport Terminal Services Sdn Bhd, which in turn is a wholly-owned subsidiary of utility and infrastructure conglomerate MMC Corporation Bhd.
The SAC, spanning 1,099.94ha of development, is to be constructed in five phases and is expected to be fully completed in 2025, with an estimated total gross development value of RM5 billion.
Gan said clean and high-tech industries were mostly automated, which requires a more skilled labour force.
Hence, the company is anticipating a 3,000-strong labour force for the first phase with 90 per cent of them being locals.
"There is always competition with Singapore in terms of acquiring labour. Nevertheless, with more foreign investors coming into Johor, it should be able to offset the local labour challenge to stay back and work with multinational companies in Malaysia," he said.
Gan noted that 465.39ha of phase one have been completed with platform and infrastructure, while 202.34ha have been developed with platform for phase two with the remaining infrastructure in progress.
"To date, the SAC has invested RM500 million for earthworks and basic infrastructure in phase one and RM200 million in phase two," he said.
Gan pointed out that SACSB continues to add value to the development and is currently planning to construct an interchange along the Senai Desaru Expressway to SAC, serving as direct access from the SAC development to the Johor Port.
"We are planning to start construction in the second half of this year and to complete by end of next year," he said.
SAC is located in Iskandar Malaysia with its ready infrastructure and strategic location for FDI in Malaysia.
Its strategic access to major seaports, namely Johor Port and Port of Tanjung Pelepas, as well as Senai International Airport and Changi Airport in Singapore, provides seamless logistics via land, sea and air transport to major cities worldwide. — Bernama