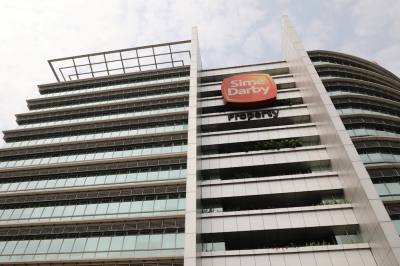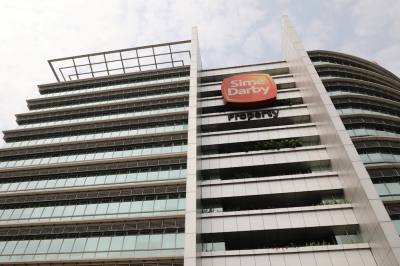 KUALA LUMPUR, May 25 — Sime Darby Property Bhd's net profit increased to RM60.67 million in the first financial quarter ended March 31, 2023 (1Q FY2023) from RM51.84 million in 1Q FY2022 boosted by its property development unit.
Revenue jumped to RM685.33 million during the quarter versus RM480.33 million previously, it said in a filing with Bursa Malaysia today.
The property developer said its property development segment's commendable profit of RM87.31 million was backed by solid sales of industrial and residential products, along with increased on-site development activities in Bandar Bukit Raja, City of Elmina, Nilai Impian, Elmina Business Park and Hamilton Nilai City townships.
Nevertheless, it said the segment's profit during the period was impacted by a higher share of loss from joint ventures of RM16.12 million as compared to RM1.38 million last year, primarily due to higher losses from the Battersea Power Station project, as a result of escalating operating and selling costs.
Meanwhile, the investment and asset management segment registered a 3.9 per cent growth in revenue to RM26.24 million driven by the retail sub-segment.
The growth in the retail sub-segment revenue was supported by an increase in the occupancy rate from 79 per cent to 85 per cent and a rise in footfall in KL East Mall.
Sime Darby Property said the leisure segment's revenue went up by 15.5 per cent to RM22.34 million during 1Q.
Accordingly, the segment also turned around from a loss of RM0.8 million to a profit of RM1.70 million, attributed to improvements in revenue contributions from events and functions, food and beverages, and golfing activities.
''Indeed, our strategies and plans are yielding significant results, especially given our ability to meet the evolving needs of our homeowners and investors.
''Our ability to respond to market conditions and proactively seize opportunities has enabled us to post a solid performance for the quarter through a well-executed plan,'' group managing director Datuk Azmir Merican said in a statement.
For the remainder of the year's outlook, the group anticipates the property market to remain steady with indications of healthy demand for landed residential and industrial products.
In addition, the recovery of the foreign labour market will augur well for the group in sustaining its strong momentum throughout FY2023.
''We are bullish about 2023, particularly given our diversified launch pipeline of RM3 billion in gross development value (GDV), which includes residential high-rise and landed properties, as well as industrial properties.
''The group is delivering more than 4,000 units of vacant possession in 2023 as a result of our robust performance in recent years,'' he noted. — Bernama