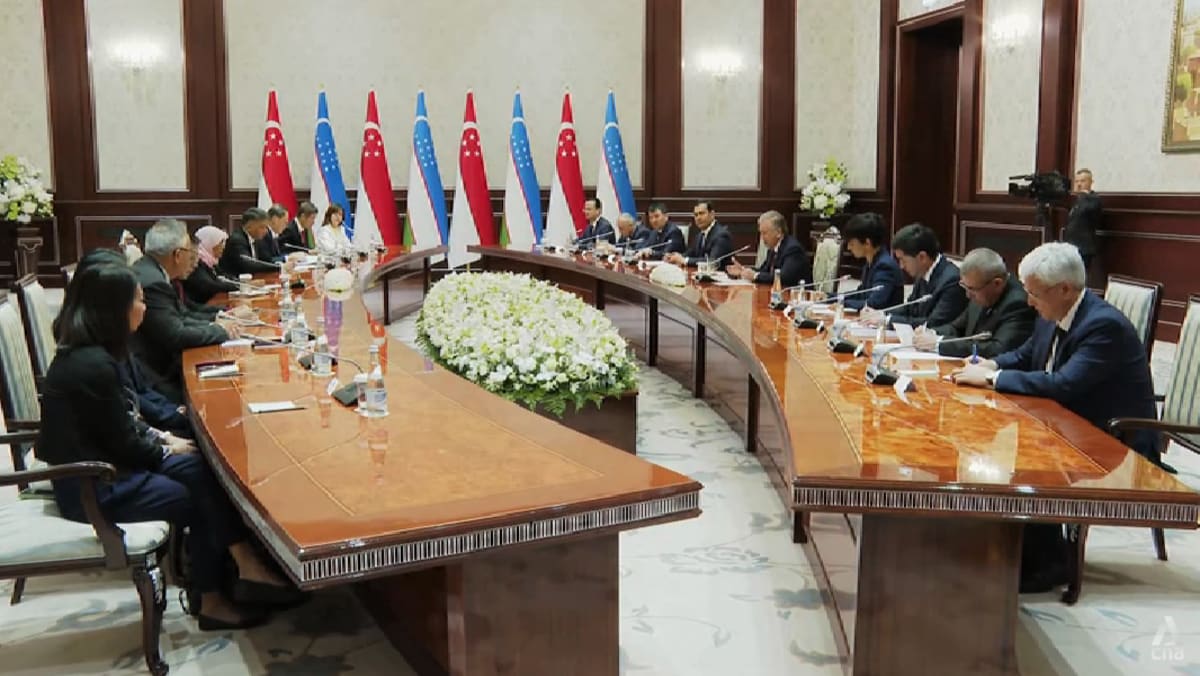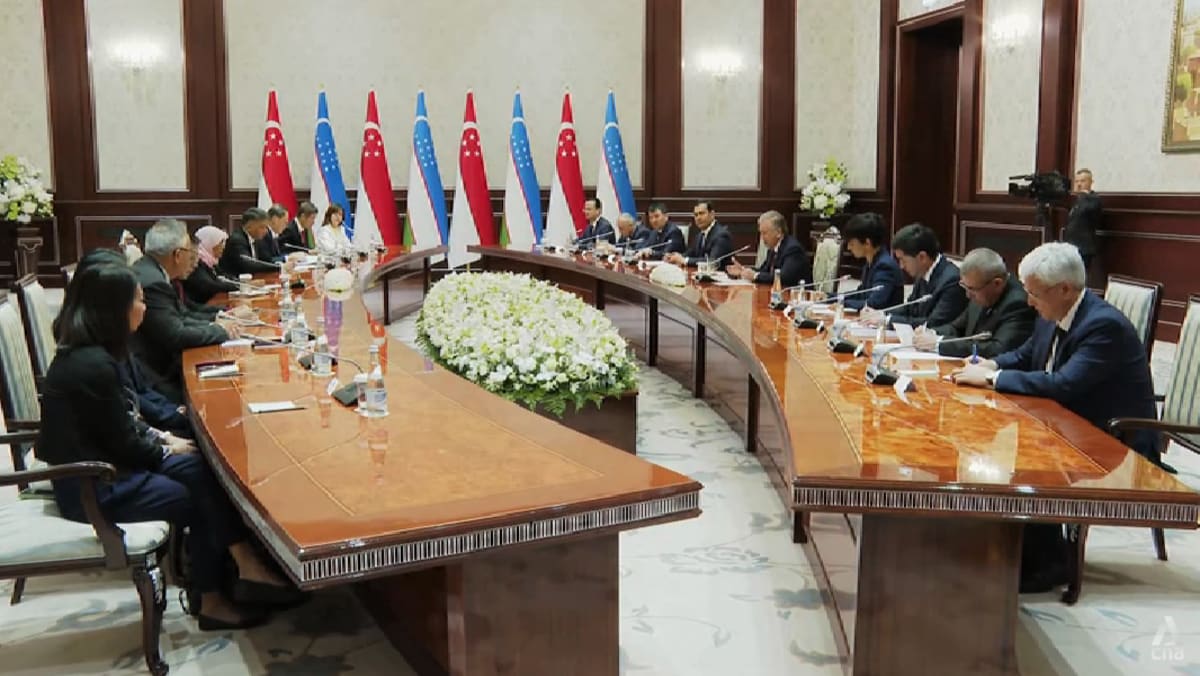 "I think over the last five years, the interest in this region, especially in Uzbekistan, has definitely increased, given that Uzbekistan is the gateway to Central Asia, and it's also a transit corridor between Asia and Europe," he added.
"There are quite a few (sectors) like transportation, finance, infrastructure, smart urban solutions, education, food. (Sectors) here that people find that there will be interest for Singapore companies."
FIRMS NEED TO BE PROACTIVE IN FINDING NEW MARKETS
Speaking to business leaders from Singapore and Uzbekistan at the forum, President Halimah also called on companies to be proactive in finding new markets.
She added that they need to source for opportunities to ensure continued success.