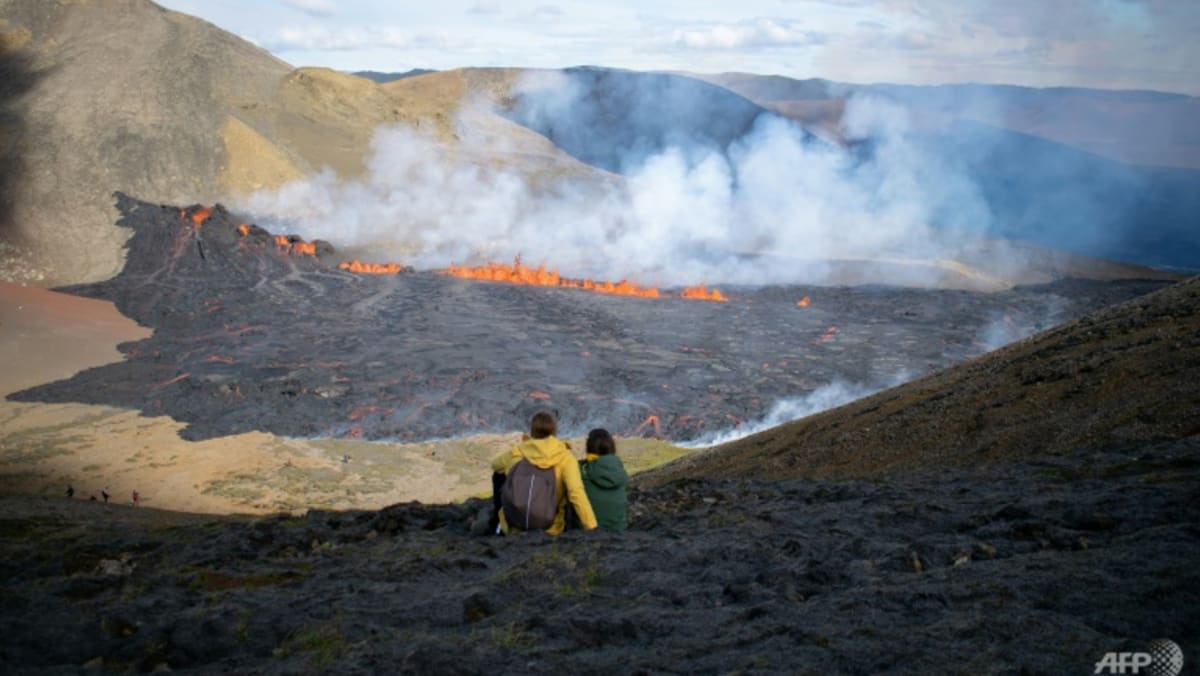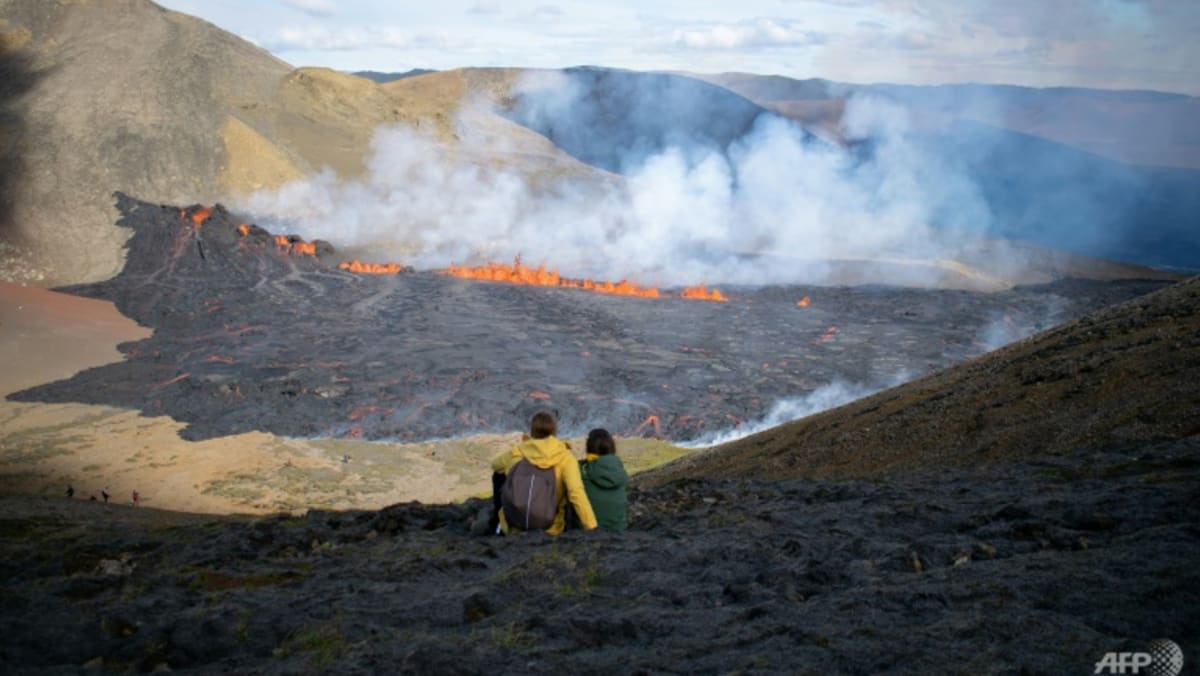 "The current eruption is therefore much more powerful," the Institute wrote in a Facebook post.
The lava covered an area of about 74,000 sq m, it said.
By comparison, last year's six-month eruption saw 150 million cubic metres of lava spilled over 4.85 sq km.
Officials had initially urged people to refrain from visiting the site until a danger assessment had been conducted.
But on Thursday, the Department of Civil Protection and Emergency Management said only that young children should not walk up to the eruption site.
Gases from a volcanic eruption – especially sulphur dioxide – can be elevated in the immediate vicinity, may pose a danger to health and even be fatal.
Gas pollution can also be carried by the wind.
Mount Fagradalsfjall belongs to the Krysuvik volcanic system on the Reykjanes peninsula in southwestern Iceland.
Known as the land of fire and ice, Iceland has 32 volcanic systems currently considered active, the highest number in Europe. The country has had an eruption every five years on average.