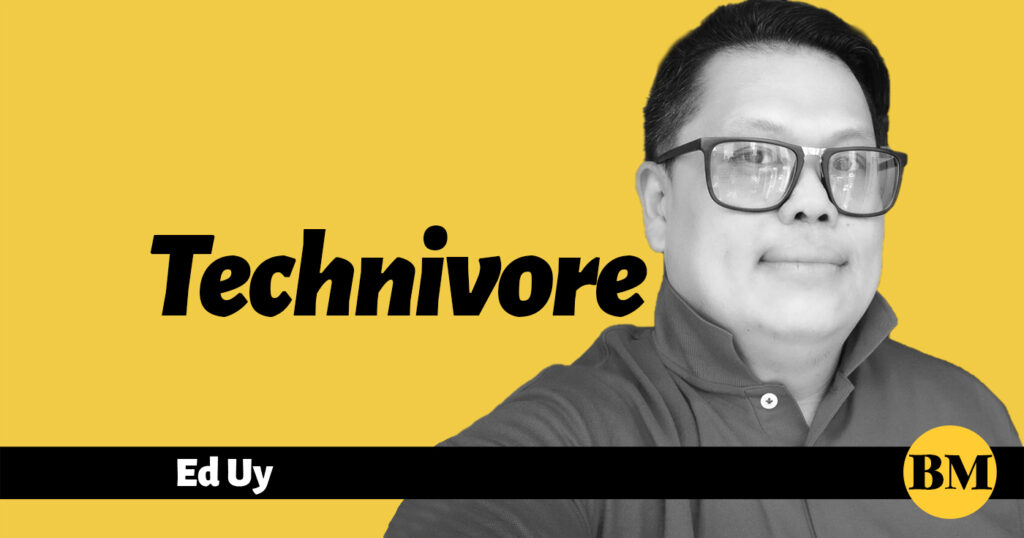 "I gave my father $100 and said, 'Buy yourself something that will make your life easier.' So he went out and brought a present for my mother."—Rita Rudner
TO all the dads who always put their wives and kids first, Happy Father's Day!
I think my dad was the first person, I've heard say, "I've watched everything on Netflix."
Of course, I know he was exaggerating, but my dad, ever the movie buff, can watch 5 to 6 movies a day now that he's retired and more if he's in a fast-forwarding mood. And by everything, he meant all the action-suspense stuff from the top 10 list, trending and suggested movies on the homepage carousel, as well as the first batch of search results—even those Korean action series.
And whenever he can't find anything to watch, he'll just watch any Mission Impossible, James Bond or Jason Bourne movies—even though he's watched each movie at least three times. So I was very excited to tell him about Lionsgate Play.
Lionsgate is one of the leading Hollywood studios that has created and distributed some of the world's biggest film franchises, such as The Hunger Games, the Twilight saga, John Wick, and Saw, plus the TV series Mad Men, one of the most acclaimed shows in television history.
The latest premium streaming service was launched recently in partnership with PLDT Home and will be available to both new and existing subscribers of PLDT Home Fiber Plan 1699 and up without additional charges until June 1, 2023.
This partnership between PLDT and Lionsgate Play is a part of PLDT's mission to provide the fastest broadband connection in the country to better stream entertainment choices.
"PLDT Home and Lionsgate are bringing entertainment straight from the box office into people's homes. From the best love stories to the best of horror down to the most action-packed films and shows, the world's best content is simply a push of a button away with Lionsgate Play for all new and existing PLDT-powered homes," PLDT Home senior vice president and head of consumer business-home group Jeremiah de la Cruz said at the launch.
According to Lionsgate Play Philippines General Manager Ma. Cecilia Marino, the streaming platform offers premium Hollywood content that caters specifically to urban millennials.
One of the interesting series on the service is the critically-acclaimed drama Gaslit, starring Julia Roberts and Sean Penn. The new series spotlights Martha Mitchell (Roberts), wife of former US President Nixon's Attorney General John N. Mitchell, discovering the full extent of the Watergate scandal in the 1970s.
My dad loves royalty, so I think he might even take a peek at The Royals, a drama about the tradition, opulence, and scandal that surround a fictional modern-day royal family.
A CHAT WITH AN ESports DAD
A FEW weeks ago, I was introduced to Mitch Esguerra, who has one of the coolest jobs in the world: CEO of Southeast Asia at Galaxy Racer. If you are a gamer, you've probably heard about the company as it is the most prominent eSports, lifestyle and content organization. They currently have over 100 content creators amassing over 500 million followers and generating over 2.5 billion monthly views.
As CEO, Mitch leads the establishment, growth and scale of Galaxy Racer's regional operations across the Philippines, Malaysia, Singapore, Thailand, Laos and Indonesia.
We talked about his work (but that's for another article) and family, and he says that despite his demanding role he remains the foundation of his family of seven (including their great-grandmother and their beloved nanny).
With three children, a creative adolescent, a preschooler princess, and a toddler, he carefully manages his time with them, saying, "Time is a luxury, and having it well spent is better than just being there doing nothing."
He describes himself as an authoritative parent, solving problems (together) with his children, setting clear rules and expectations, and with open communication and natural consequences.
Mitch shares that his experiences as a parent are not a step away from how he manages the many start-up companies, including Galaxy Racer. He said, "I have been growing companies since before I had children, but having children made me realize that I was and am practically the same on both ends. I give my children, as with my team, the same opportunities to speak and be heard, make their own mistakes and learn, and know I am here to mentor them whenever possible."
Being at the helm of the largest gaming and lifestyle organization, en route to the largest transmedia powerhouse in the world, he says, "I will support my children if they choose to be engaged in eSports or content-creation." He added, "Like any other endeavor, it requires passion and perseverance, and as long as they have it to keep pushing forward."
A piece of advice from one father to another with children who are into eSports and content creation.