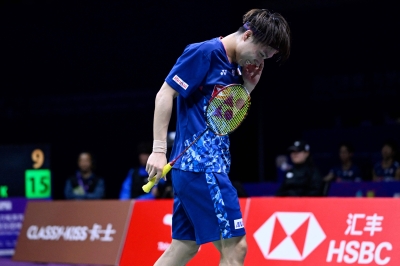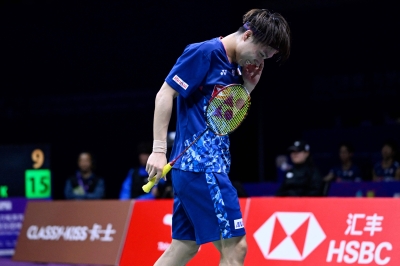 KUALA LUMPUR, May 27 — Taiwanese shuttler Lin Chun-yi fought his way into the Malaysia Masters semi-finals yesterday after outdueling Japan's Kodai Naraoka.
The 23-year-old left-hander Lin topped Naraoka 17-21, 30-29, 21-19 in a pulsating two-hour battle, resulting in both players limping off the court.
Lin's battled-hardened triumph also meant he eliminated the highest ranked men's singles shuttler left in the field.
Naraoka, 21, set the tone for the first game with a blazing start as he found joy with his cross-court smashes and spectacular full-stretch dives to win points.
Lin, who beat home favourite Lee Zii Jia in the second round, was playing catch-up for most periods of the second game, but soldiered on to level proceedings in sudden death.
The third game also turned into a cat-and-mouse affair, but Naraoka wilted towards the end as Lin scraped over the line.
Lin admitted afterwards he was ready to run from "north or south" against Naraoka in a match that saw both shuttlers needing medical attention.
"I was prepared to play until 31 points if needed. I knew he was an endurance player, so I was prepared to go the distance."
"It was my first time playing until 30 points, and I wasn't sure how long it would last," Lin said.
Naraoka, who slumped to the court floor after the defeat, said he did everything to win.
"I regret this defeat. I tried to be as patient as possible, but it was not enough," he said.
Lin will go on to face China's Weng Hong Yang in the semis on Saturday, while India's HS Prannoy will square off against Christian Adinata of Indonesia. — AFP