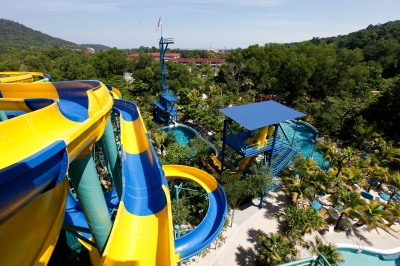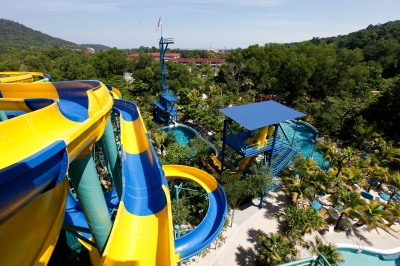 KUALA LUMPUR, March 15 — Theme park developer and operator, Sim Leisure Group Ltd, made a grand post-pandemic comeback by recording a revenue of RM67,596,934 for its financial year that ended December 31, 2022 (FY2022).
The revenue recorded last year is a 282 per cent year-on-year increase compared to 2021, according to a statement released by the Singapore Exchange listed group.
The group's net profit, at RM25,931,215, was a 350 per cent turnaround from a net loss registered in the previous financial year.
The group's revenue and net profits recorded in the first half of FY2022 was also a stark increase at RM26,571,119 and RM10,107,547 respectively.
"We are truly delighted with these financial results and our performance in FY2022," founder and chairman Datuk Sim Choo Kheng said in a statement today.
He said all signs had pointed to record profits and revenue for the group in FY2022 especially after the full lifting of restrictions and the addition of unique attractions in the group's parks.
KidZania Kuala Lumpur, which was acquired by the group in December 2020, began to see profits after just seven months of active operations in 2022.
"The kids' edutainment attraction recorded net profits of RM6,459,729 in FY2022, further solidifying Sim Leisure Group's track record of turning around distressed assets," the group said in a statement.
The group attributed its sterling financial performance to an increase of visitors to its properties, including its proprietary ESCAPE brand of destinations in Penang and Petaling Jaya.
The group's ESCAPE parks have seen an increasing demand and a return of school groups and corporate organisations for team building exercises which accounted for almost a third of the visitors in the park for FY2022.
The group also added new attractions in its ESCAPE Penang park, namely the World's Longest Zip Coaster as recognised by the Guinness World Records , an expanded Base Camp, as well as the first Ski Slope and the first Dead Sea Pool in the country.
"Not being one to rest on our laurels, we have and will continue to rely on creativity and innovation which have been our driving forces, setting us apart from other typical attractions," Sim said.
"We are still forging ahead with our plans to open seven new destinations within the next year, namely ESCAPE Ipoh, which we expect to open in Q4 2023, as well as ESCAPE Cameron Highlands," he added.
At the same time, the group is also in the midst of developing several ESCAPE properties overseas, which will make ESCAPE the first local leisure brand to be exported internationally, he said.
Known as a tech innovator, the group recently developed its own proprietary technology, Cool Melon, an online ticketing system.
"The implementation of Cool Melon is yet another example of how we stay ahead of the times," Sim said.
He explained that using the system, visitors need only purchase their tickets online, upload a selfie and they will be able to enter the park through the park's use of facial recognition technology.
"This eliminates the need for printing e-tickets and tagging bracelets, while doing away with endless queues, resulting in more 'smiles per hour', as we like to say.
"It's easy, efficient and makes the experience that much more enjoyable. It is essentially a selfie with a purpose," he added.
The group is now expanding its Cool Melon technology to serve the global industry.
Sim Leisure Group has been listed on the Singapore Exchange since March 2019 and is the owner of ESCAPE theme parks.
It established the ESCAPE outdoor theme park in Penang in 2012 and launched the ESCAPE Challenge indoor park at Paradigm Mall in Petaling Jaya in 2020.
After acquiring KidZania Kuala Lumpur, the group plans to acquire KidZania Singapore too.
The group has also signed an agreement to expand the ESCAPE brand internationally in Sri Lanka and Memorandum of Understandings in China, but these projects are delayed due to the Covid-19 pandemic.
The group's sister company, Sim Leisure Gulf based in Dubai, provides theme design and construction services to major international clients including The Lost Paradise of Dilmun in Bahrain, Bollywood Theme Park in Dubai, Yas Waterworld in Abu Dhabi, Ski Egypt in Cairo, Ski Dubai, the Motiongate Theme Park in Dubai, Aquapolis in Bulgaria, Ulynovsk Park in Russia, and the Egypt and Jurassic Park zones of Universal Studios Singapore.