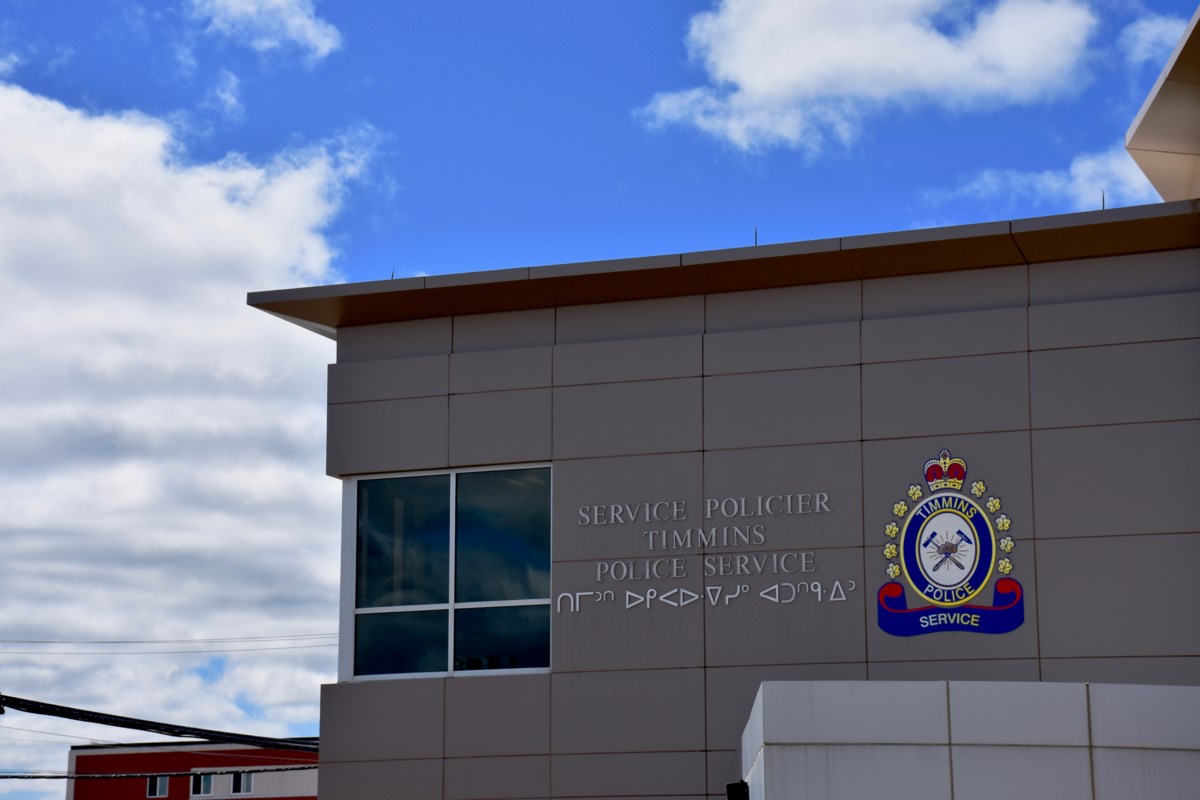 A drive to attract experienced police officers by offering a $30,000 signing bonus failed to turn up the results the service was looking for.
In March the Timmins Police Service launched a recruitment campaign offering officers with at least three years of experience $30,000 to join the local ranks. The goal was to attract eight to 12 experienced officers.
The application deadline was May 15 and while several inquiries were received, no one signed on under the incentive program.
"There weren't any that met all the requirements for the incentive … we were successful in recruiting a person, but they weren't first class," said Kraymr Grenke, Police Services Board chair.
Currently, the service has about 80 officers, which includes all people in uniform from constables to the chief.
While the Timmins Police Service is approved for a full complement of 96 officers, they've yet to reach 90 officers.
"Now we're going to step back as a board at our next meeting and figure out what we want to do on direct-entry recruitment. Do we want to repost this incentive program, do we want to change it in any way? We have to look at all those aspects now," said Grenke.
Some of the challenges of recruiting experienced officers are the seniority perks they lose by changing services.
The change wouldn't necessarily affect their pension, said Grenke, but they'd be impacted on vacation choices and aspects like that which are based on how long someone's been with an organization.
Another aspect of the local recruitment campaign is new officers. Retention was also a focus, with existing officers being offered a financial incentive to commit to the Timmins Police for a fixed amount of time.
As part of the original incentive, Timmins Police was going to pay the cost of attending Ontario Police College (OPC) for successful cadets.
Shortly after the local announcement, however, Ontario eliminated police college tuition fees and expanded the number of recruits being trained each year in the province.
RELATED: Goal to attract 8-12 experienced officers with $30K incentive
SEE: Eliminating tuition fees 'great for policing': board chair
Right now, Timmins Police has five cadets at OPC and they hope to send six or seven more in the fall.
"And then next year there will be four classes instead of three so we will be able get people through quicker," said Grenke.
On the retention side, he said there has "definitely" been uptake from current officers.
"I don't know the specific number but there's a strong commitment from our officers to stay for a period of time," he said.
Collective bargaining between the police board and the association has been taking place this week. Grenke said that's allowing them to see what retention and recruitment looks like as a whole for officers.
"We're still looking for people that want to come to Timmins, whether they have one year or 10 years on. Anybody who is interested in policing that would be a cadet is very much encouraged to apply at this point in time," he said.