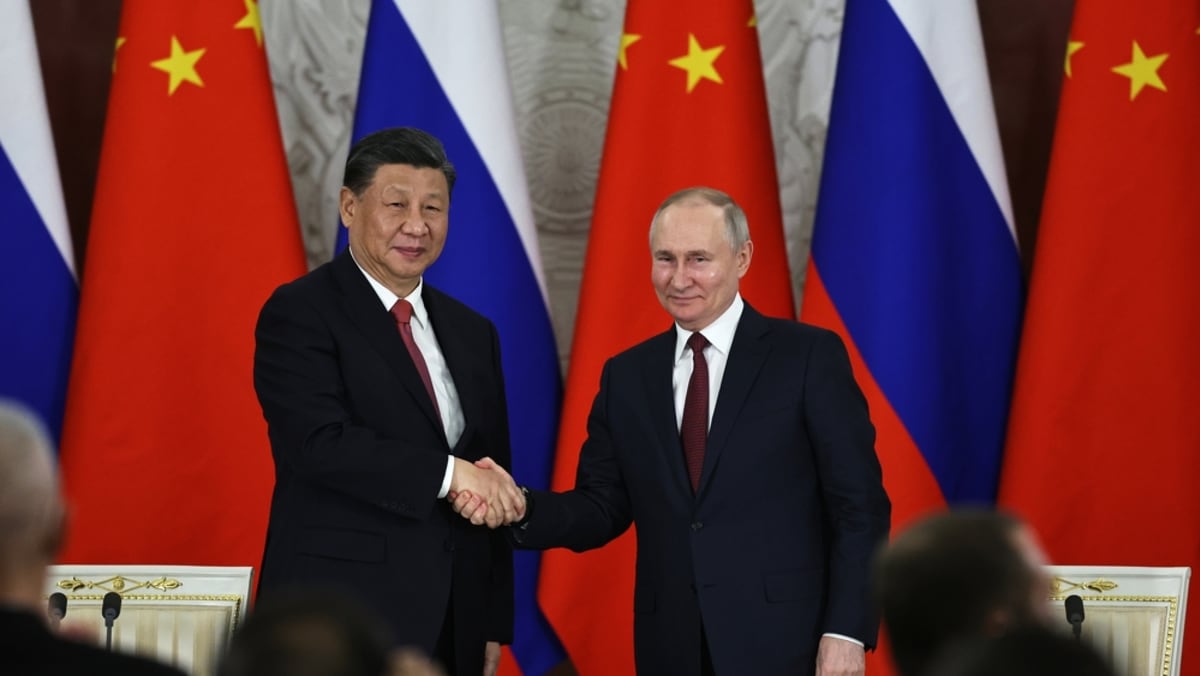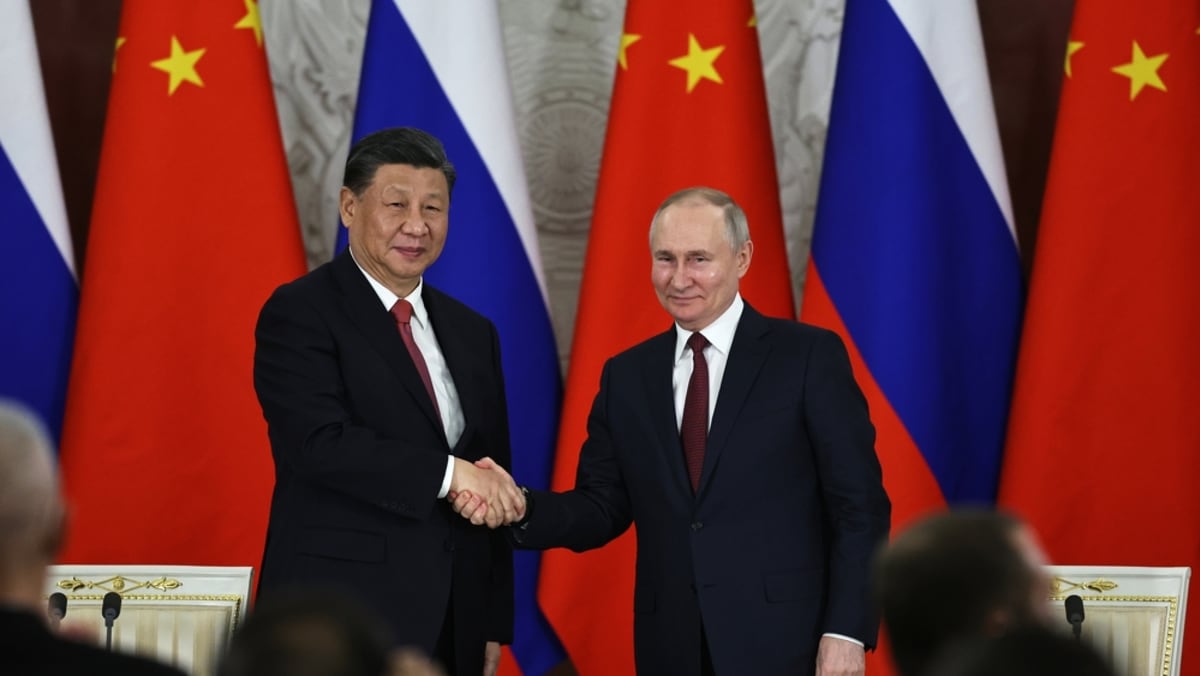 MOSCOW: Russian President Vladimir Putin hosted Chinese leader Xi Jinping for two days of closely-watched talks on Monday (Mar 20) and Tuesday.
Here are five key takeaways from the Putin-Xi summit:
"A NEW ERA"
The two days of talks at the Kremlin were heavy on pomp and ceremony as Putin and Xi hailed a "new era" in the two countries' relationship. The Russian leader said that bilateral cooperation "has truly unlimited possibilities and prospects" and toasted the "prosperity" of Russian and Chinese people at a state dinner after the talks.
The summit was seen as a coup for internationally isolated Putin just days after the International Criminal Court announced it had issued an arrest warrant against the Russian leader for the "unlawful deportation" of Ukrainian children.
China analyst Alexander Gabuev said that the Hague-based court's arrest warrant "only increases" China's leverage over Russia.
"Xi Jinping can't be embarrassed by meeting Putin, and the verdict only puts Xi's 'dear friend' in the Kremlin deeper into his pocket," said Gabuev, senior fellow at the Carnegie Endowment for International Peace.
UKRAINE CONFLICT
Xi called for dialogue over the conflict, while Putin praised China's peace initiative for Ukraine and said it could form the basis of any future settlement if both Kyiv and the West are ready for it.
"However, so far we have not seen such readiness on their part," the Russian leader added.
The two leaders also signed a declaration saying it was important to "respect the legitimate concerns of all countries".
The declaration stressed it was important to prevent the Ukraine conflict from getting out of control.
"The parties call for an end to all steps that contribute to the escalation of tension and prolongation of hostilities, to avoid a further deterioration of the crisis," it read.