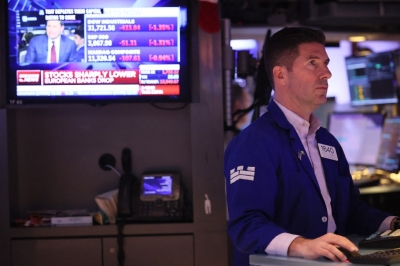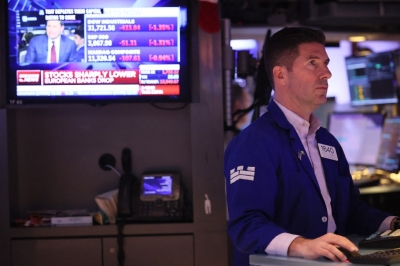 NEW YORK, March 15 — Wall Street stocks were back in selloff mode early Wednesday as banking shares faced a fresh hammering amid worries that more lenders could fail.
Major indices were down about one per cent or more, with US banks following their European counterparts lower as investors fixated on Credit Suisse.
JPMorgan Chase fell 4.2 per cent, Citigroup lost 5.7 per cent and embattled regional bank First Republic sank 15.0 per cent.
The descent in stocks marks a reversal from Tuesday's benign session, in which major indices advanced on an apparent easing of anxiety over the financial system.
"There still remains a lot of question marks with respect to how bad this is going to get," said Adam Sarhan of 50 Park Investments.
"But for now, defense is king until we have some clarity."
About 25 minutes into trading the Dow Jones Industrial Average was down 1.6 per cent, or more than 500 points, at 31,640.61.
The broad-based S&P 500 dropped 1.5 per cent to 3,860.93. while the tech-rich Nasdaq Composite Index shed 1.1 per cent to 11,306.77.
The losses came as large European banks suffered ugly drops of eight per cent or more while Credit Suisse plunged almost 30 per cent.
Switzerland's second-biggest bank, shaken by a series of scandals, was rocked once again after Saudi National Bank chairman Ammar Al Khudairy said it would "absolutely not" up its stake to shore up the lender.
Worries about the banks overshadowed US economic data that suggested a slowing economy that could ease pressure on the Federal Reserve next week.
US wholesale prices fell unexpectedly last month, while retail sales also contracted, driven by declines in sales at department and furniture stores.
The data has contributed to the investor view that the Fed could pause its interest rate increases next week.
Futures markets currently show investors almost evenly split between predicting a quarter-point interest rate hike and no change. — AFP