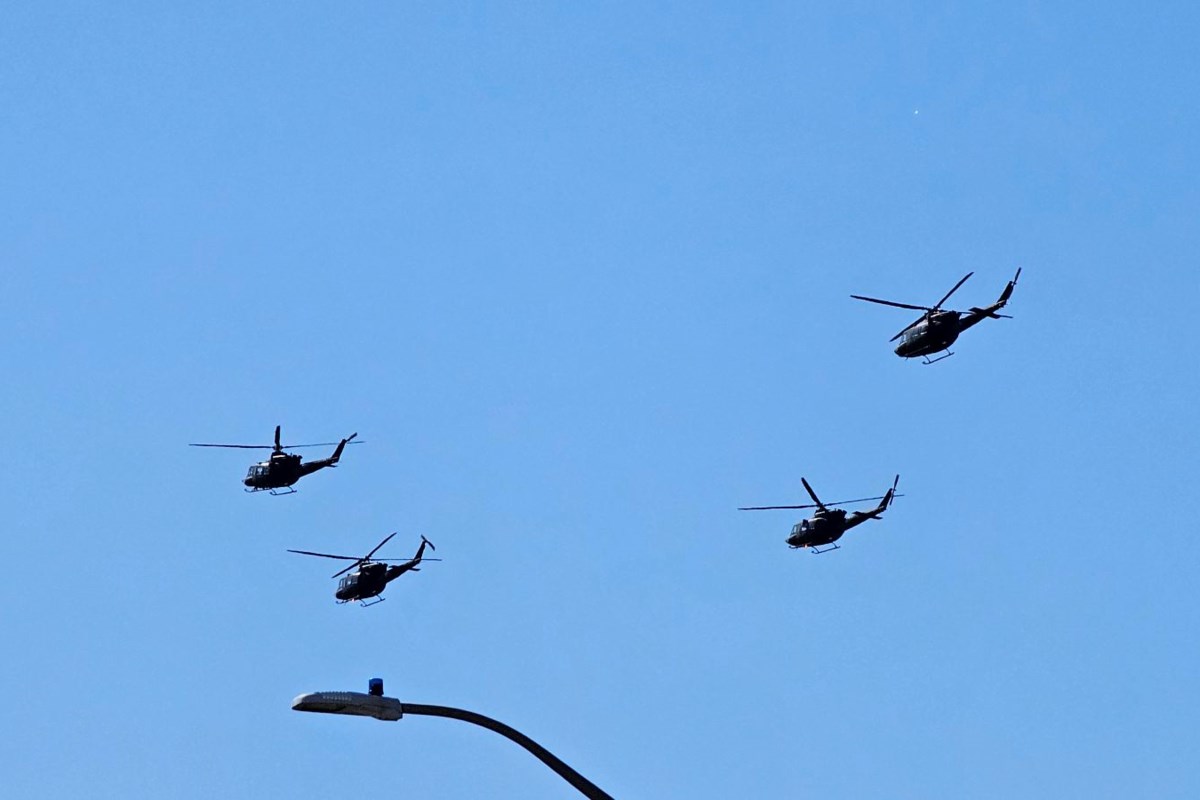 There was definitely a lot of buzz Wednesday and Thursday about those buzzing helicopters.
As SooToday reported yesterday, a lot of people around town — and beyond — were understandably surprised to see four military choppers flying over the city in perfect formation, including a loud morning pass over the downtown core (see above video).
It turned out the CH-146 Griffons were on their way home to CFB Valcartier in Quebec after a two-week deployment at CFB Wainwright in Alberta. The choppers had just participated in MAPLE RESOLVE, the Canadian Forces' largest joint training exercise of the year.
The four Griffons and their crews were flying eastbound when they stopped in Sault Ste. Marie for the night on Wednesday, said David Lavallee, a spokesperson for the Royal Canadian Air Force (RCAF). The helicopters departed Thursday.
Despite that clear explanation, some on social media were not convinced. Were the choppers conducting a training exercise? Were they participating in some sort of cross-border operation? Why did they appear to be circling the Sault?
SooToday followed up to ask Lavallee if the RCAF helicopters were involved in anything more than an overnight stop?
"Not that I'm aware of, but it's possible they were doing practice approaches to the airport as part of their overall proficiency maintenance," he wrote in an email on Thursday. "Or it's possible that they were waiting for clearance to land."
Today, Lavallee provided concrete confirmation.
"I heard from the detachment this morning — they did not conduct any local area flying or training while in Sault Ste-Marie, so what people were seeing was the aircraft on approach and departure," he wrote Friday in a follow-up email. "Thanks for helping us get the word out on this!"